If you thought last week's Chrome news were awesome, you will be surprised by all the awesome things that happened this week. We are closing the week with a great selection of big news, and wanted to go over them before we dive into our weekend adventures. Just in case you missed any of these.
Let's jump into this week's biggest news and catch up!
Download the Chromespot News extension
Before anything, I wanted to remind you that we released our very own Chrome extension this week! The Chromespot News extension gives you a feed of our most recent articles and keeps you updated on all the hottest Chrome content. I love it, so check it out and let us know what you think.
The 53 best Chromebook keyboard shortcuts
We know learning all the ins and outs of a Chromebook can be hard. There are no manuals or official tutorials out there, so you have to rely on trial and error (or the internet) to learn how to fully use your Chromebook.
At Chromespot we want you to always have the resources you need, so we have put together a nice list of all the popular keyboard shortcuts for Chromebooks. You will find all kinds of them in the list, so check it out.
Upload to Google Play Music straight from Chrome!
This is not big news for most Windows and Mac computer users, but it is huge for those of us with Chromebooks. We haven't been able to upload music to Google Play Music from a Chromebook until now. This is insane – Chrome OS is Google's operating system!
Google has finally released a feature that allows you to upload and download to/from Play Music straight from the browser. This means (many) Chromebook users can now use Google Play Music without having to switch to another computer.
Google releases Photowall – share your photos on your TV
Google has released the very first Chrome Experiment for Chromecast – Photowall. This simple service allows you to share photos from any device to a TV screen with a Chromecast attached. It's very neat and simple, so give it a try.
Google Now becomes available for Chrome!
We have been waiting for Google Now to come to Chrome for a long time. Bits and pieces have shown up here and there in the non-stable channels, but that was nothing but a taste of what was to come. Google Now is finally ready and has started rolling out to the stable Chrome browser.
Google Now cards will now appear in your notifications. You can find all the details in the link below.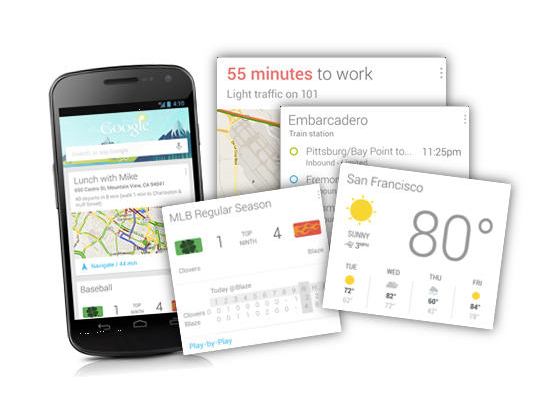 What is the difference between Chrome apps and extensions?
Do you know the difference between Chrome hosted apps, packaged apps and extensions? We know many new and casual users have no idea what these are. IF you or anyone you know needs an explanation, popular Googler François Beaufort has a very nice explanation for you in the form of a video.