Britney Spears has officially announced that her new book, titled "The Woman In Me", is now available for pre-sale with a October 24, 2023. You can pre-order it here.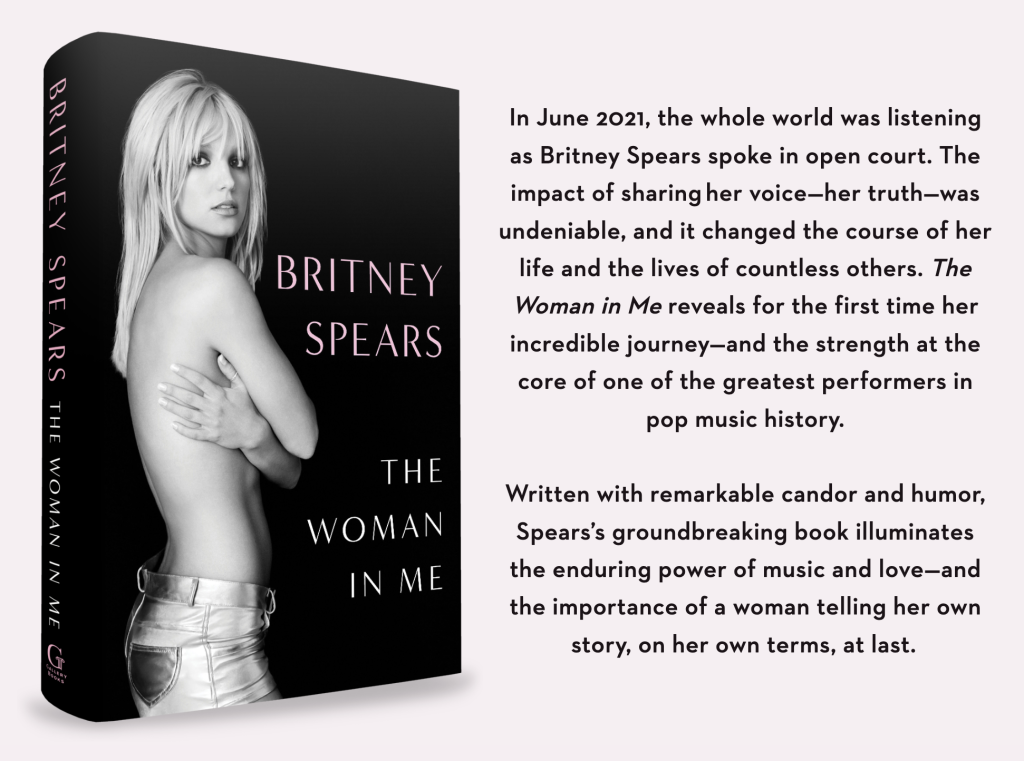 It's available in the following formats:
Here's everything you need to know about the Britney Book:
1998: Britney Spears breaks out as an international pop icon with the release of "Baby One More Time."
2007: Jamie Spears, Britney's father, places her under a conservatorship.
2021: The conservatorship is terminated following public testimonies and the "#FreeBritney" movement.
August 2022: Spears releases "Hold Me Closer," a duet with Elton John, marking her first new music in six years.
February 2023: Simon & Schuster secures rights to Spears' memoir in a deal rumored to be worth $15 million.
July 11, 2023: Spears announces the forthcoming release of her memoir, "The Woman in Me."
October 24, 2023: "The Woman in Me" is scheduled for release, detailing Spears' rise to fame, music career, and family relationships.
Britney Book Announcement
The announcement from Britney herself:
What are you expecting from the book?