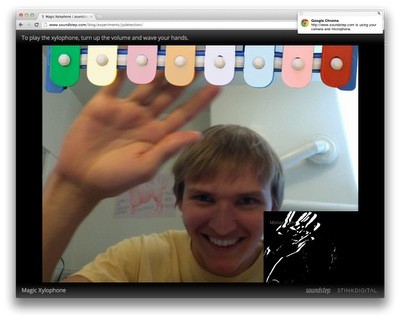 The beauty of Chrome is that it keeps getting better with every seamless update Google pushes out. One does not even notice updates, as they get pushed when Chrome is restarted (or launched). If you have Chrome Beta, though, you get to test all the new features before they hit the masses, and today's update comes with a flurry of video improvements.
Today's beta release includes PeerConnection API, allowing developers to create web apps with real-time audio and video without the need of any extra plug-ins. This, in conjunction with getUserMedia API (gives developer access to computers' cameras and microphones without a plug-in) creates what the web industry calls WebRTC.
WebRTC will allow for higher-quality, more seamless use of video and audio communications through the web. Developers will be able to put together programs that allow for video chat or video/voice interaction without the need of extra downloads and hassles. For the consumer, it will take some time before all developers adopt it and make a difference in the web, but the technology is ready.
But the Chrome team is not stopping there, and has decided to also upload MediaSource API, which basically optimizes video based on internet speeds and fluctuations. No stutters or sluggish buffering. If your internet gets (or is) slower, you will simply get a slight decrease of resolution. There is also the addition of track support for HTML 5 video, which provides an easy, standard way to add subtitles, captions, descriptions, chapters, and metadata to videos."
In some time, you will start seeing some exciting projects that take advantage of these APIs. You can go ahead and check out a demo. Given that you are using the latest release under Chrome Beta, that is. If you would like to be one of the first to test new features from Google, you can go ahead and download Chrome Beta from the official site. Realize that Chrome Beta gives you test features, though. Not everything will work perfectly every time.
If you want you browser to be completely stable, stick with non-beta. You should be getting these improvements as soon as the testing is over. Enjoy!
[Source: Chromium Blog]