Former Maryland Governor Larry Hogan, who retired from Maryland politics after serving the maximum length of time under the state's term limits, has announced he will not seek the Republican nomination in the 2024 United States Presidential Election.
As an outspoken critic of Donald Trump, Hogan urges that "we must move on from Donald Trump," and likens too many candidates opposing him to a "multicar pileup".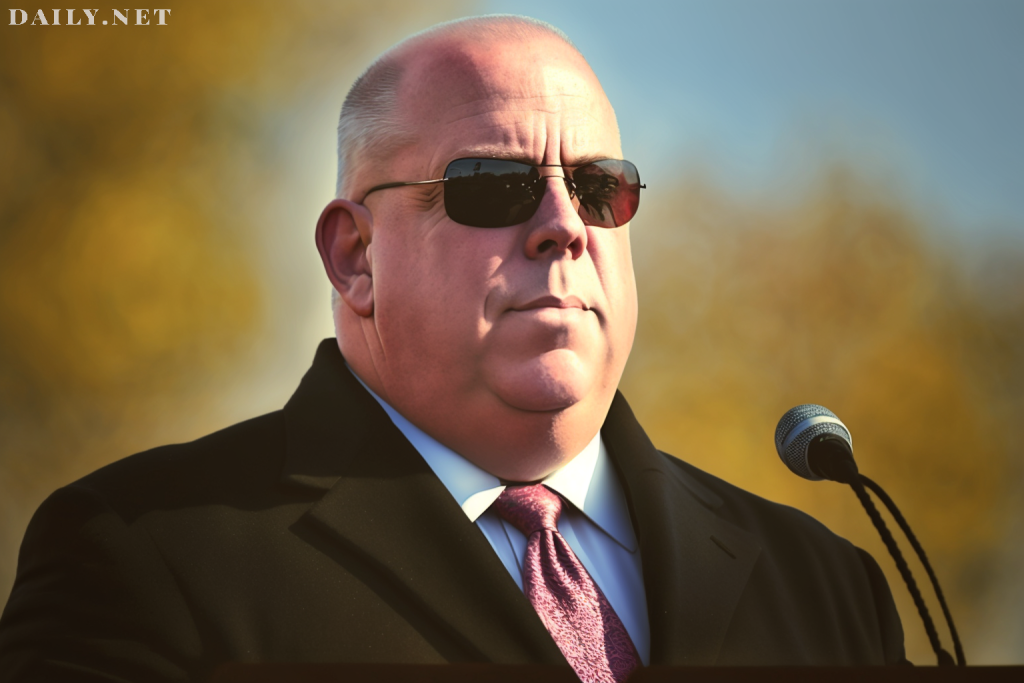 Here is Hogan's full statement:
I truly appreciate all those around the nation who have for many years encouraged me to run for president. After eightyears of pouring my heart and soul into serving the people of Maryland, I have no desire to put my family through another grueling campaign just for the experience.

I would never run for president to sell books or position myself for a cabinet role. I have long said that I care more about ensuring a future for the Republican Party than securing my own future in the Republican Party. And that is why. will not be seeking the Republican nomination for president.

To once again be a successful governing party, we must move on from Donald Trump. There are several competent Republican leaders who have the potential to step up and lead. But the stakes are too high for me to risk beng part of another multicar pileup that could potentially help Mr. Trump recapture the nomination.

I'm not a career politician, and that has never been my aspiration. I've spent nearly my entire career founding and running businesses, and that's what I'm going to go back to doing. However, I'm going to continue to stay in the fight. Serving as Maryland's governor and chairing the National Governors Association was the honor of a lifetime, but elected office is not the only way to make a difference.

An encouraging trend for Republican politics lies in the fact that the excesses of progressive elites have created the opportunity to attract more working-class voters from all different backgrounds. But many in the Republican Party falsely believe that the best way to reach these voters is through more angry, performative politics, and bigger government. These are just empty calories that can't sustain the lasting governing coalition necessary to restore America.

I still believe in a Republican Party that stands for fiscal responsibility and getting the government off our backs and out of our back pockets. I still believe in a Republican Party that celebrates entrepreneurship and economic opportunity for every Ameican. I still believe in a Republican Party that backs law enforcement and the rule of law. I still believe in a Republican Party that works to secure peace through strength in our dangerous world.I still believe in a Republican party that can win not just the electoral college or the popular vote but sweep landslide elections with an inclusive, broad coalition of Americans and a hopeful, optimistic vision for America's future. And I still believe in a Republican Party that upholds and honors perhaps our most sacred tradition: the peaceful transfer of power. I will stand with anyone who shares that common sense conservative vision for the Republican Party and can get us back to winning elections again.

Our nation faces great challenges; we can't afford to be consumed by the pettiest grievances. We can push back and defeat the excess of elitist policies on the left without resorting to angry, divisive and performative politics. We can deliver safe streets, more economic opportunity and respect for traditional values without abandoning our limited government conservative principles and America's role as leader of the free world.

The work to build a Republican Party that can deliver for working people, not just talk loudly about it, continues. Though I will not be a candidate for my party's nomination for president, I've only just begun fighting for that future.

Source: Twitter
We wish Governor Hogan and his family well in as he pursues the next chapter of his life… whatever that may be!