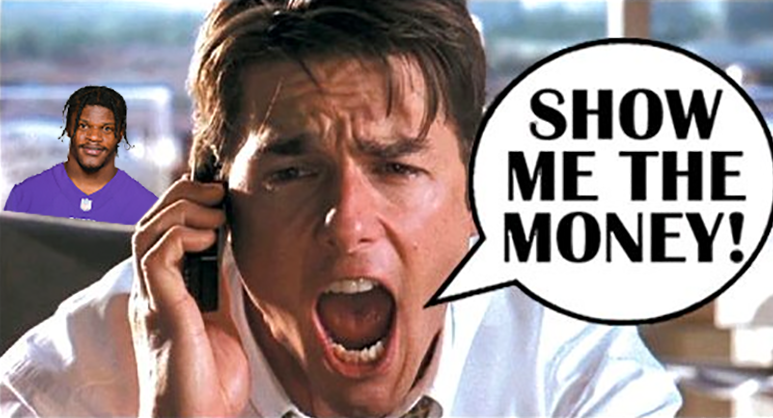 Not long ago, the Baltimore Ravens slapped Lamar Jackson with the Franchise Tag. Now we're learning, via Action Jackson himself, that he requested to be traded away from the Ravens several days beforehand.
Lamar's Letter To Fans

In a Twitter thread titled "A letter to my fans", Lamar explains:

A letter to my Fans I want to first thank you all for all of the love and support you consistently show towards me. All of you are amazing and I appreciate y'all so much. I want you all to know not to believe everything you read about me. Let me personally answer your questions.

In regards to my future plans. As of March 2nd I requested a trade from the Ravens organization for which the Ravens has not been interested in meeting my value, any and everyone that's has met me or been around me know I love the game of football and my dream is to help a team win the super bowl.

You all are great but I had to make a business decision that was best for my family and I. No matter how far I go or where my career takes me, I'll continue to be close to my fans of Baltimore Flock nation and the entire State of Maryland. You'll See me again

Truzzzzz. Let's stay connected subscribe to my Fanpage: fanstruzz8.com.
The World Responds
The vast majority of big names responding were from fans of other teams saying "come play with us".
Meanwhile, plenty of people blaming the Ravens.
And a fair share of Ravens fans saying good riddance:
$250M Fundraiser to Keep Lamar
There's also plenty of Ravens fans that want to Keep Lamar in Baltimore. One group even started a $250,000,000 fundraiser to keep the QB in Baltimore:
Surely a joke and media stunt, but it clearly spells out the point of contention: guaranteed contract money.
The True Baltimore Fan
Perhaps the most purple response of all was from a Baltimore fan facing the heartbreaking realization that the plane had finally crashed into the mountain and Lamar probably has nobody to blame but himself and the folks in his ear giving him advice.
It's hard to imagine things would have gone so badly if Lamar Jackson would have simply hired an agent.
Where do things go from here?
That's anyone's guess, but it appears things have soured in Baltimore. If another team doesn't offer Lamar a contract, Jackson could be stuck in Baltimore where he either sucks it up and plays, sits out and loses a year of his life, or God knows what else.
What do you think will happen?