It seems Google has been hard at work lately. The Search Giant has just announced the Chrome Office Viewer extension and now we are just finding out about some neat features coming to Drive. More specifically, the upgrade improves offline functionality for Google Drive documents, improving your productivity while off the grid.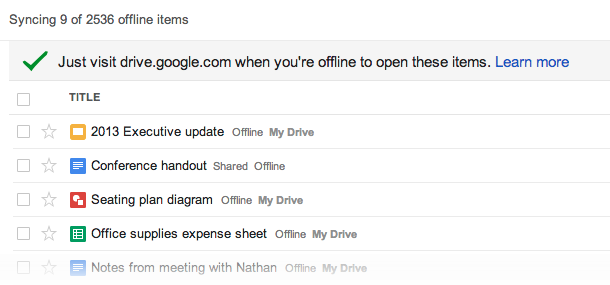 For starters, Google Drive users will now be able to create and edit Drawing files while offline. Google Drive users will also have full access to word documents, spreadsheets and presentations, which will be "automatically available offline".
Chrome fans know the benefits of working in the cloud (online) are endless, but that is not always possible. Depending on the internet can also have its limitations, so offline access is a must if Google wants to beat the other operating systems. Improving offline access is a must and we are glad to see Google working hard.
If you haven't been using Google Drive offline, you are really missing out. You can go ahead and get started by following Google's instructions. These features should finish rolling out in the next few days, so go check it out!
[Google]