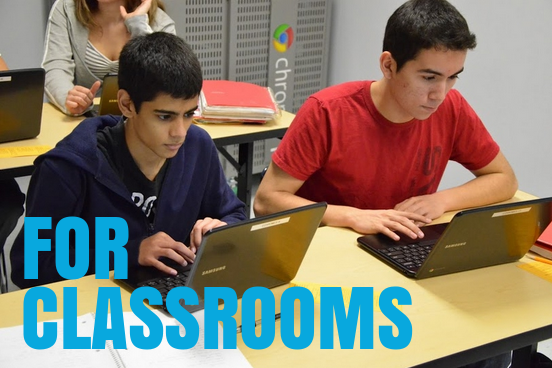 Chromebooks are a great tool for education – a concept we have already covered in the past. They are easily serviceable and manageable, they are fast and simple, and now they are more affordable than ever (going for as low as $200). But what if you need something a bit more affordable to help out the future minds of our planet? Teachers can now request $99 Chromebooks via DonorsChoose.org, but there is a bit of a catch.
This website's purpose is to raise funds for whatever a classroom may need – in this case, our favorite web-based laptops. Teachers can post their "projects" and ask for help for funding. Chromebooks weren't exactly the cheapest before the latest wave of devices, so $99 Chromebooks should be much easier to fund. Teachers will be allowed to request up to 30 Samsung Series 5 Chromebooks before December 21st, which is when this promotion ends.
If you are a full-time teacher, you can go ahead and follow the instructions posted at DonorsChoose.org. You will receive your Chromebooks once the project has been funded. If you are not an educator, you can always go ahead and contribute. Look through the site's Chromebook projects and donate! It would be for a great cause and your donations are tax deductible.
For more information on the benefits of Chromebooks in the classroom, you can read our editorial on the topic or watch the video below.
[DonorsChoose via Google]