If you didn't catch the last couple years of stock market IPOs then you've missed some good investment opportunities, but the remainder of 2021 and 2022 still have some blockbuster names set for their initial public offering.
This list of upcoming IPOs includes the most highly anticipated companies set to hit the stock market in 2021 and 2022:
| | |
| --- | --- |
| Company | IPO Date |
| Nextdoor | Winter 2021 |
| Stripe | Early 2022 |
| Instacart | Late 2021 |
| Rivian | September 2021 |
| Discord | December 2022 (Rumored) |
| Chime | December 2021 |
| Authentic Brands | December 2021 |
| The Fresh Market | December 2021 |
| Stronghold Digital Mining | December 2021 |
Jump to the bottom of this article for a list of Recent IPOs
Follow the links above for official announcements, valuations, prospectus files, and S-1 Forms.
Nextdoor IPO (KIND)
The Nextdoor IPO date is reportedly set for Winter 2021 and will trade with ticker symbol KIND.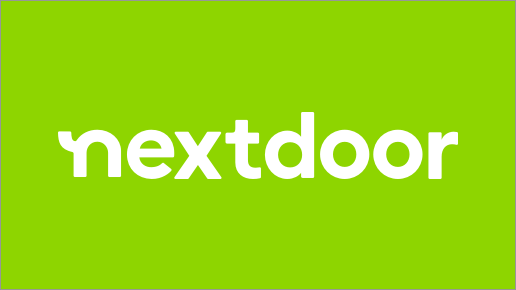 Nextdoor is a social network for your neighborhood, requiring users to verify their residence through postal mail. This hyper-local hub for discussion, news, and community info has become a powerful Facebook competitor, allowing citizens and businesses to spread information, organize events, and exchange ideas.
Stripe IPO
The Stripe IPO date is set for Spring 2022 at the earliest, now that the company has hired a legal team to prepare for an initial public offering.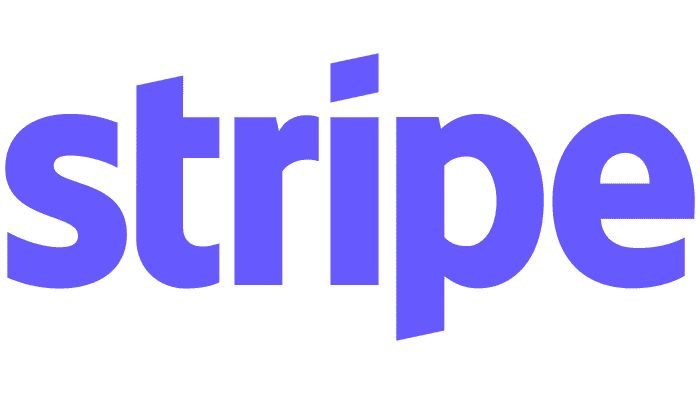 Stripe is a payment processing juggernaut valued at a whopping $100 Billion, potentially making it the largest IPO in history. As the COVID-19 pandemic forced traditional businesses into digital strategies, Stripe became a huge benefactor. Is it time to cash in?
Instacart IPO
The Instacart IPO is reportedly set for late 2021 but few other details are known.

The grocery delivery app saw outrageous success in 2020, a pandemic infused year that saw the masses flock to unconventional food delivery solutions. Instacart assigns a personal shopper to each order, delivering groceries and other conveniences directly to your doorstep from popular retailers.
Instacart CEO, Fidji Simo, was part of the executive team that took Facebook public in 2012, driving further speculation that an IPO is imminent.
IPO Date: Late 2021 (unconfirmed)
Valuation: $39 Billion
Ticker: Unassigned
Prospectus: Not yet filed (S-1 Form)
Website: https://www.instacart.com/
CEO: Fidji Simo
Rivian IPO
The Rivian IPO date will reportedly take place in September 2021 with a valuation of around $70 Billion.

Rivian is an electric vehicle maker backed by Amazon (the latter of which has already promised to purchase 100,000 vehicles upon debut). The Rivian R1T pickup truck is a $70k "adventure vehicle" taking on the likes of Tesla's Cybertruck and Ford's F-150 Lightning.
Discord IPO

Discord offers free online chat solutions from communities of all types, but has seen the greatest success with the gaming audience, including exclusive partnerships with Microsoft and Sony for Xbox and Playstation. The online platform has emerged to compete with more traditional communication platforms like Twitter, Facebook, and now Zoom.
Chime IPO
The Chime IPO date will reportedly occur in late 2021 or early 2022. Having grown by over 900% during the pandemic, investors are eagerly awaiting Chime's initial public offering.

Chime is a financial app with 12 million customers, making it among the most popular digital banking apps in the world. By leveraging relationships with banks, Chime can focus on their software and user experience, providing a helpful, easy, and free service focused on profiting with their customers (instead of from them). That's why Chime never has monthly service fees or overdraft charges.
Authentic Brands IPO

Authentic Brands Group (AUTH) owns brands like Aeropostale, Brooks Brothers, Forever 21, Juicy Couture, Lucky Brand Jeans, Nautica, Nine West, and Sports Illustrated. They also manage the licensing for celebrities and their estates, including basketball players Shaq (Shaquille Oneal) and Dr. J (Julius Irving), golfer Greg Norman, and singer Elvis Presley. The company has made a fortune by gobbling up failing retail chains and squeezing digital value from their strong brand names.
The Fresh Market
The Fresh Market IPO date is rumored for December 2021.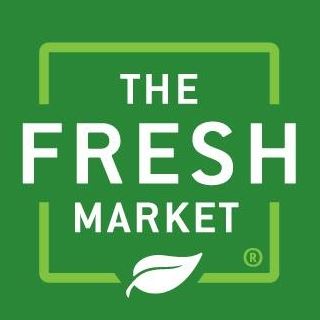 This grocery chain, competing directly with Whole Foods, has plans to roll out a quick service restaurant feel to its locations that it hopes will attract a younger demographic. The company has been public before, but was taken private in 2010- will it fair better this time under Apollo Global Management's guidance?
Stronghold Digital Mining (SDIG)
The Stronghold Digital Mining IPO Date is rumored for December 2021.

The cryptocurrency market has experienced an environmental backlash lately and Stronghold Digital Mining is at the heart of that heated debate. It argues that it operates a "low-cost, environmentally-beneficial coal refuse power generation facility" that is solely focused on mining bitcoin. They claim they produce Bitcoin at one of the lowest prices among publicly traded companies, which might be a good play for wannabe Bitcoin investors who aren't ready for their own crypto wallet quite yet.
Recent IPOs
The most notable and high profile initial public offerings of the past 2 years can be found in this list:
Weber (WBR): August 5, 2021
Lucid Motors (LCID.O): July 26, 2021
Traeger (COOK): July 21, 2021
LegalZoom (LZ): June 30, 2021
Clear (YOU): June 29, 2021
BarkBox (BARK): June 2, 2021
Squarespace (SQSP): May 19, 2021
UIPath (PATH): April 21, 2021
Coinbase (COIN): April 14, 2021
VIZIO (VZIO): March 25, 2021
DigitalOcean (DOCN): March 23, 2021
Roblox (RBLX): March 10, 2021
Bumble (BMBL): February 11, 2021
Poshmark (POSH): January 14, 2021
Petco (WOOF): January 14, 2021
Affirm (AFRM): January 13, 2021
Airbnb (ABNB): December 10, 2020
DoorDash (DASH): December 9, 2020
Asana (ASAN): September 30, 2020
Albertsons (ACI): June 26, 2020
ZoomInfo (ZI): June 4, 2020
Warner Music Group (WMG): June 3, 2020
Peet's Coffee and Tea (JDEP): May 29, 2020
Peloton (PTON): September 26, 2019
Slack (WORK): June 20, 2019
Chewy (CHWY): June 14, 2019
Fiverr (FVRR): June 13, 2019
Uber (UBER): May 9, 2019
Beyond Meat (BYND): May 2, 2019
Zoom (ZM): April 18, 2019
Lyft (LYFT): March 29, 2019
How long does it take for a company to IPO?
It generally takes 10 to 12 weeks between the time a company first files for an IPO and successfully launches their initial public offering. However, a wide array of unpredictable circumstances come into play, including lawsuits, market conditions, holidays, and compliance issues.
Follow the Daily Net on social media for updates to our upcoming IPO calendar!