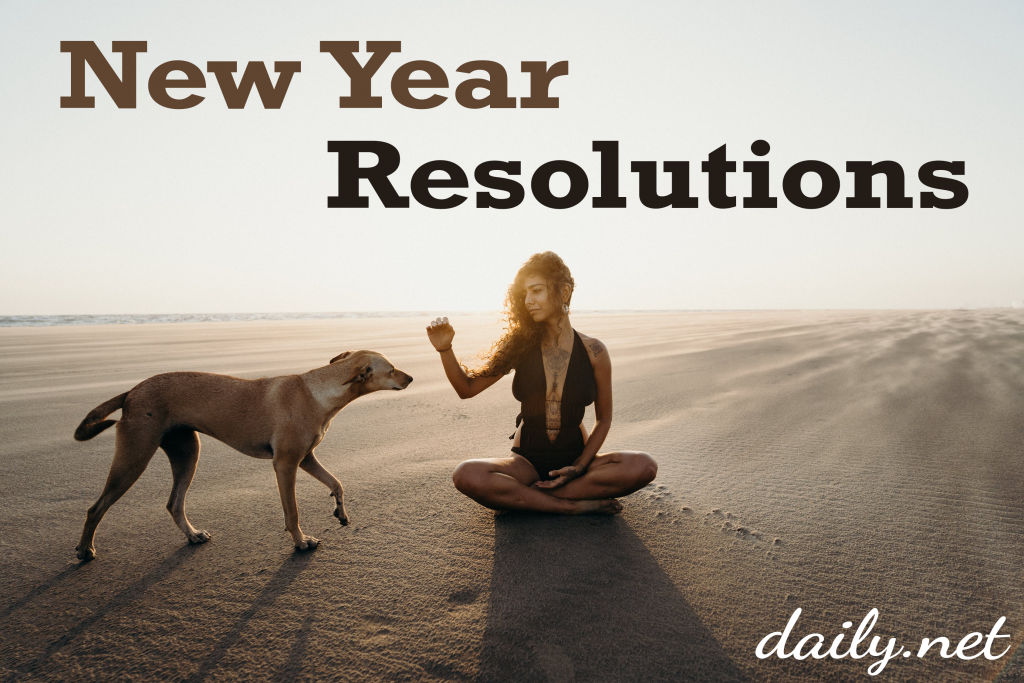 There is never a bad time to make a resolution, but January 2nd – dubbed "Self-Betterment Day" – is the most popular. It gives you a full day of recovery (on January 1st) from New Year's Eve shenanigans so that you can approach your yearly plan with a clear and healthy mind.
The most common New Year's resolutions are to exercise more, eat healthy, be less of a jerk, and do better at life. If that sounds like you, your first resolution should be to make better resolutions!
If you make resolutions that are realistic, measurable, goal-oriented, and achievable, you'll have better luck. It's not about shooting for the moon and landing among the stars, it's about building upon consistent success in a sustainable way so that you're not starting from scratch again next year.
2021 is a big year for the World: why not make it a big year for you, too?
We scoured the internet for the best New Year Resolutions, gathered them into themes, and listed them below for your brainstorming pleasure.
#1 Read a Book
One of the most popular New Year's resolutions is to read a book (just one book) throughout the year. Yet many never make it. If that sounds like you, fear not: you've got company.
This is the year! In fact, why not read a book about another topic on your resolution list and catch two birds with one net?
#2+ New Year Resolution Ideas
We'll bite our tongue in terms of providing any more "tips"- who are we to talk? Use this list of the best and most common
Read a book
Write a book
Lose weight
Eat healthfully
Exercise more
Spend more time outdoors in nature
Travel more
Learn a language
New Hobby
Learn a new strategy game
Do a 30 Day Challenge
Meditate
Do Yoga
Increase Flexibility
Start a Business
Save money and Start Budgeting
Learn Personal Finance
Religious Devotion
Learn about other/all religions
Community Service
Overcome fears
Show Appreciation
Reduce toxic products/waste
Avoid toxic people/waste
Understand your Carbon Footprint
Start Meal planning
Organize Everything
Declutter
Improve Concentration & Mental Skills
Improve Sleep Habits
Watch less TV
Use your phone less
Live with purpose and meaning
Find Significant Other
Improve Sex Life & Intimacy
Dress with Style & Fashion
Quit Drinking (or drink in moderation)
Volunteer
Give to charity
Let go of the past
Adopt a pet
Learn to cook
Go to the doctor/dentist
Stop being late all the time
Remember important names & dates
DIY Projects
Art Projects
Express Creativity
Take the stairs
Grow plants
Lower stress
Drink more water
Listen to audiobooks
Lift weights
Assign yourself daily/weekly/monthly chores
Invest in workout gear / wardrobe
Play music more often
Make your bed every morning
Stay up to date with Current Events & News
Learn an instrument
Learn to code
Stop procrastinating
Stop using bad language
Learn how to dance
Take an online class or course