The boom of interest in crypto cannot be denied: the market cap of Bitcoin is greater than Meta (Facebook), Ethereum is worth more than Disney, and Fortune 500 companies are adopting NFTs like wildfire. Most people are sitting on the sidelines, interested but wondering, "where do I start?"
Here are 8 beginner-friendly NFTs that are ready to explode. Jump in, poke around, and ask for help: you'll be surprised at what a group of welcoming strangers can build together when given the right tools!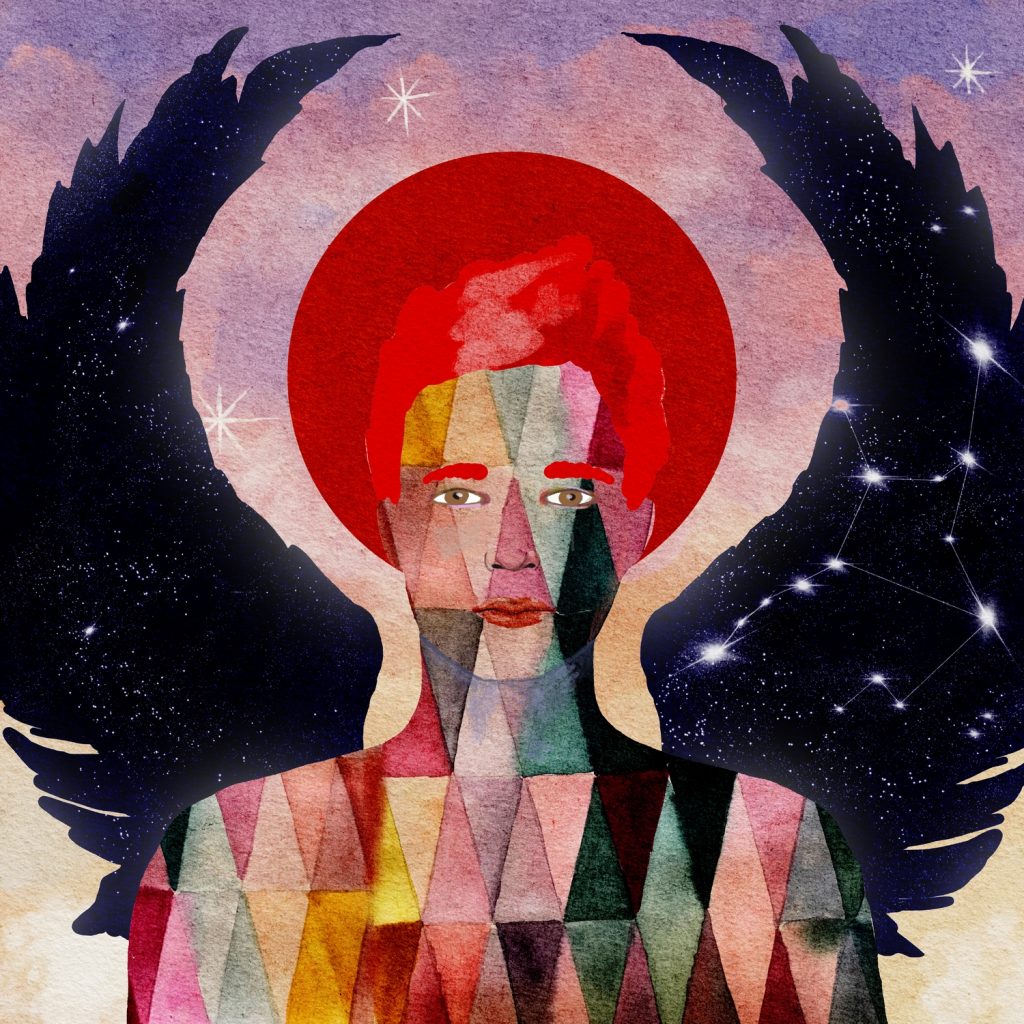 Meta Angels
Randi Zuckerberg, sister of Facebook founder Mark Zuckerberg, is an advisor for Meta Angels, lending the project immediate credibility. Although the project is not directly related to the re-branded social media company (Meta), we would liken this group to grass roots Angel Investors of the Metaverse.
A collection of 10k Angels by artist Sarana Haeata, each with their own name and description, gives owners access to a secret community of like-minded creators and builders. The #Wishing-Well channel on their Discord allows members to make requests or wishes of the community, sharing knowledge, talents, and opportunities along the way. It's an NFT-incubator of sorts.
Among the pioneering ideas that the Meta Angels have on the roadmap: a system that allows NFT owners to "lend" membership access to others through staking.
You can learn more at MetaAngelsNFT.com and we highly recommend joining their Discord community.
---

The Flower Girls
Traditional Fine Art meets the NFT World in this game-ified collection by artist @VarvaraAlay. Consisting of 10k exquisite Flower Girls, you'll find each is unique, with detailed traits that are a joy to view.
Among our favorite traits are the Lotus Black Background, Hermit Crab Earrings, and the "Venus" Hairstyles which we've learned were inspired by Botticelli's masterpiece: The Birth of Venus.
Community contributions have helped this collection transform from an art project into both a game and non-profit endeavor: collectors can grow their Gardens by improving their "Garden Score" and a percentage of proceeds goes directly to children artists through The Flower Girls' Children's Art Fund. Perhaps best of all, members clamoring for more have been pleasantly surprised by holiday airdrops for Christmas and Valentine's Day, with more promised in the future.
You can learn more at FlowerGirlsNFT.com.
---
Fairy Fiends
One day, 20-year old Rivata Dutta was documenting her NFT journey on Tik Tok to a humble group of 100 followers. The next, Twitter decided to set her "Fairy Fiend" art as their avatar. The unexpected exposure netted the team thousands of new followers and the rest is history.
Rivata, together with developer Rey Bayas, form the dynamic duo behind Fairy Fiend Club as they continue to document their adventure from concept to mint in a fun and transparent fashion.
This project is still in the very early stages: hopefully they sprinkle a pinch of their good luck fairy dust on all of the early birds that get involved- will you be one of them?
You can learn more at FairyFiends.com.
---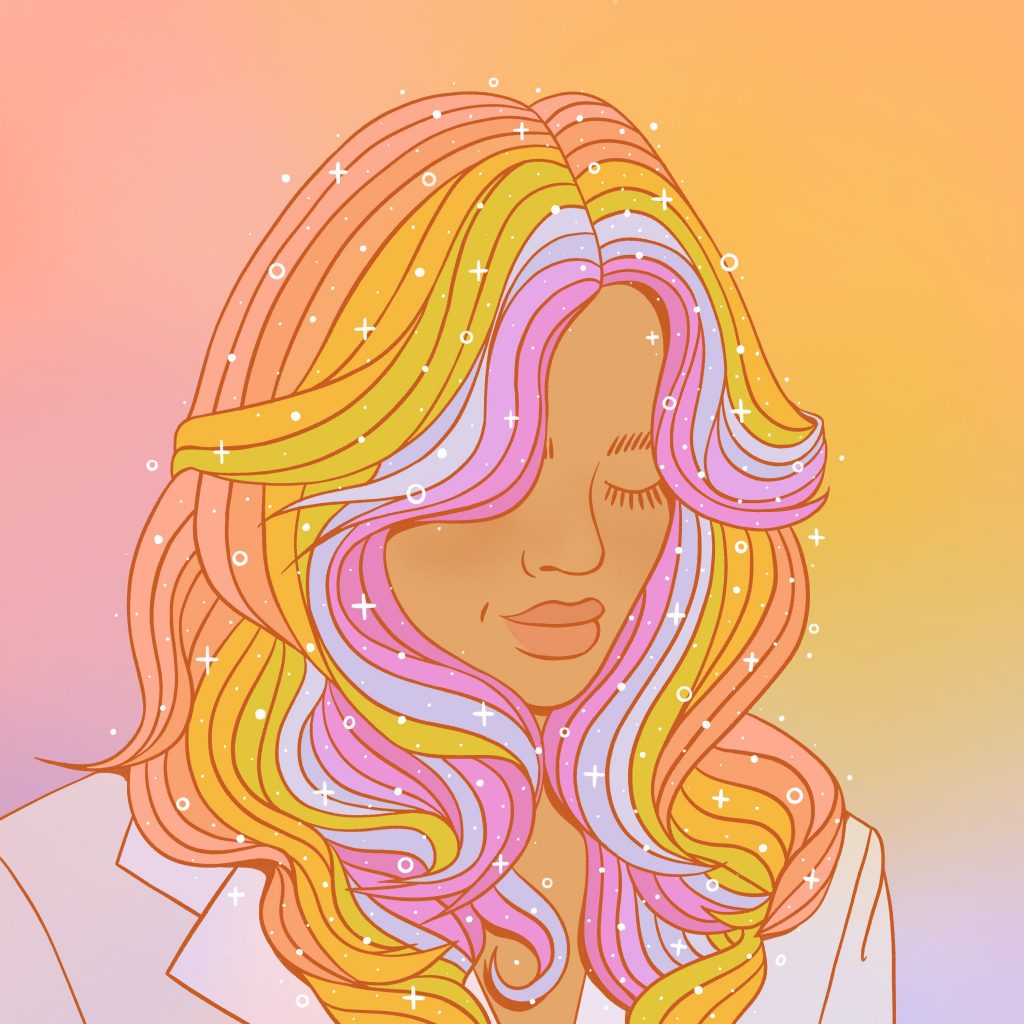 Stardust Society
When an abstract painter turned digital artist named Coco lost her retail job due to Covid, it was a blessing in disguise, pushing her to dig deeper with her art. A few months later, she had gone from food stamps to moving 8.6 ETH volume on OpenSea with her 2nd sold out NFT collection: Stardust Society.
Formed from "a love for the universe and the belief that we are all made of stardust," and with members (called "dreamers") that share her cosmic energy, this rags to riches story is impossible not to love. Stardust Society shines a light on the opportunities that NFTs unlock for creatives and members spread artistic love to every corner of the universe.
You can find Stardust Society on Twitter with official links to their Discord and OpenSea.
---


Women Tribe
This colorfully loud and proud set of women pfp NFTs is much like a diamond: created under the greatest of pressure to form something completely unique and beautiful. The story of Women Tribe is best told by its founder, who goes by NFT_Izzy on Twitter and has been lauded by the likes of Eva Longoria.
"Back in late 2019, I had the worst time of my life. Everything that could've gone wrong, did. I found out I had to go under medical intervention due to a problem in my heart (SVT) and I couldn't work for over a year because my heart would literally go from 80 bpms to 250bpms in one second. It was a horrible time of my life and I was terrified. In July 2020, I got the intervention and my heart was treated. I still couldn't work for 3 more months. During this year, I developed serious anxiety and panic attacks (something I still go through nowadays). I used to be such an independent person. I could go anywhere in the world by myself and, suddenly, I couldn't even get on the bus."
Educating herself in the world of crypto became her escape and now she's helping to empower other women by creating a community of support via Women Tribe. Among the coolest features of the upcoming collection are the "Legendary" NFTs which come with an attached musical track.
You can learn more at WomenTribe.art.
---
The Divine NFT
While many female-driven projects are focused on elegance, The Divine takes beauty in a different direction: total badassery! Unlike many projects where founders keep their identities anonymous, sister/brother duo Fintist & Vigz pride themselves on having a fully doxxed team, catching the attention of high profile NFT enthusiasts like Marc Cuban in the process.
The Divine are a hand-drawn NFT collection of 4,477 angelic beings with traits that have stories deeply woven into the fabric of their roadmap. Every little detail ties into lore that is slowly being revealed as followers watch the tale unfold. Up next: each holder of The Divine will be brandished with a weapon and united with a masculine counterpart.
Join the #FightForTheHeavens and become part of this Divine story by visiting DivineNFT.io
---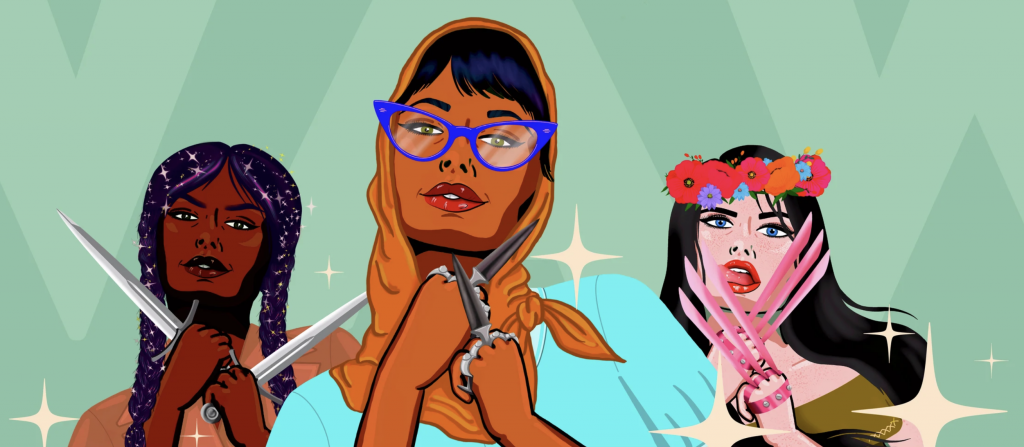 Women And Weapons
Among the first NFTs to make fierce women a selling point, Women & Weapons are pioneers of badassery. Created by artist Sara Baumann and launched into the stratosphere by a @garyvee tweet, these hand-drawn rebels are showing no sign of coming back to earth.
Each baddie is equipped with 1 of 44 different weapons, the most rare of which is the "Tekko Kagi Gold Blood". You'll get serious Kill Bill vibes with this project but will be happy to learn the WAW community is more of the "Killem' with Kindness" type.
You can learn more at WomenAndWeapons.io – be sure to jump into their Discord!
---

CryptoNobles
NFT enthusiasts fighting for artistic freedom have joined forces through these 2,500 pixelated people of the Digital Renaissance. Led by an anonymous Twitter character known as Countess DeBardi, the project was blessed by NFT Legend Cozomo de Medici and quickly sold out.
You'll find Kings, Queens, Knights, Magicians, Dragons, Jesters, Pirates, Popes, and more in this enthrallingly entertaining community of Artists and Collectors. All of the action is currently taking place on Twitter with plans for a Discord and more in the process. Slow organic growth is all the rage!
Over 100 ETH were raised in the process which Countess DeBardi is now using to run exclusive art contests for creators and collectors in the community, reinvesting proceeds into the community she built and fostered to create a self-fulfilling arts prophecy.