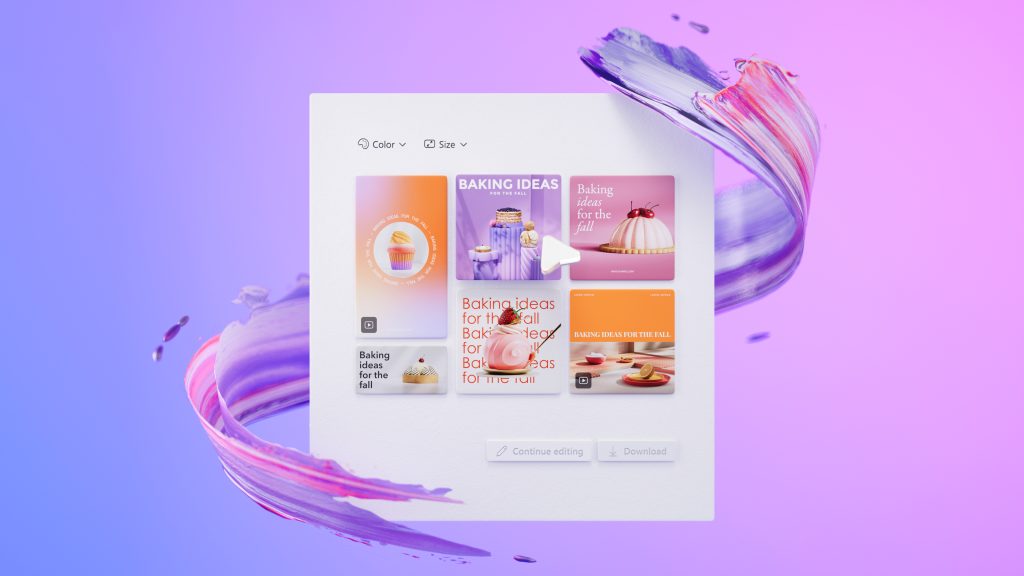 Creators, start your engines… Microsoft is now accepting pre-registrations for an AI-driven tool that will almost undoubtedly go head-to-head with Insta-sensation, Canva. It's called Microsoft Designer.
The product demo shows a robust tool that allows users to make stunning promotional graphics with text and layout options, similar to Canva, but in the case of Designer, elements are dynamically populated based on what you type, making the options endless. Would you rather scroll through clipart or tell explain exactly what you want: Designer, make me a grumpy koala wearing a robe, holding a goblet?!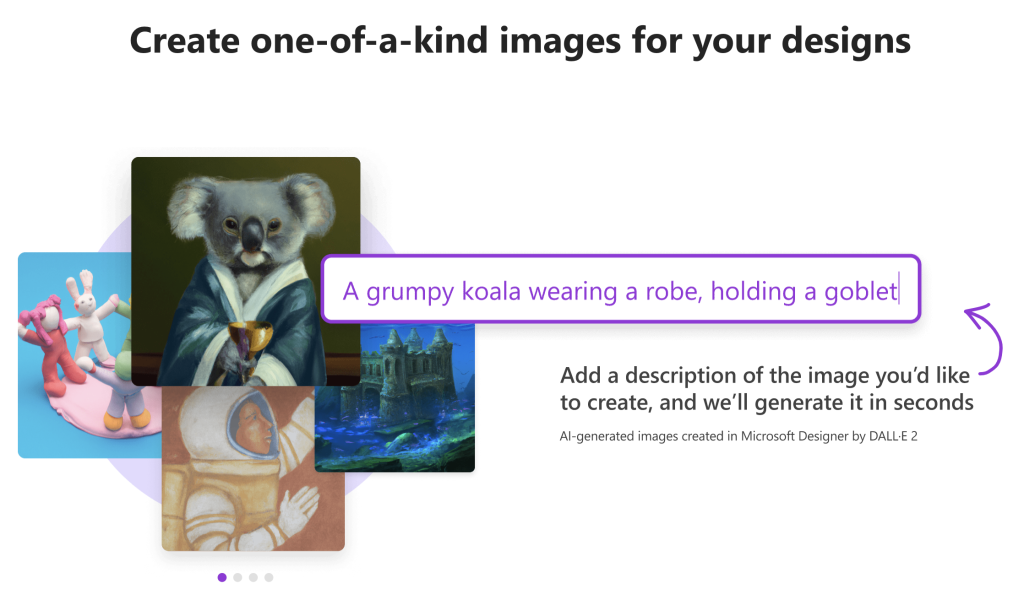 AI image creation tools like DALL-E and Midjourney have been around for quite awhile now, but with Microsoft building them into the creator experience with Microsoft Designer, exciting times are ahead. Will they dethrone Canva?
Canva has developed somewhat of a cult following; originally launching in 2012, quadrupling in revenue from 2016 to 2017 ($23.5M), and finally reaching profitability in 2018 with nearly 300,000 customers. Since then, the company has set its sights on loftier goals: transitioning from an uphill battle with Adobe to declaring war on Google and Microsoft.
Designer is Microsoft's way of striking bag and it appears ready to deliver. We won't know for sure until it becomes pubicly available, but we're guessing it will all come down to pricing- here is what Canva currently charges: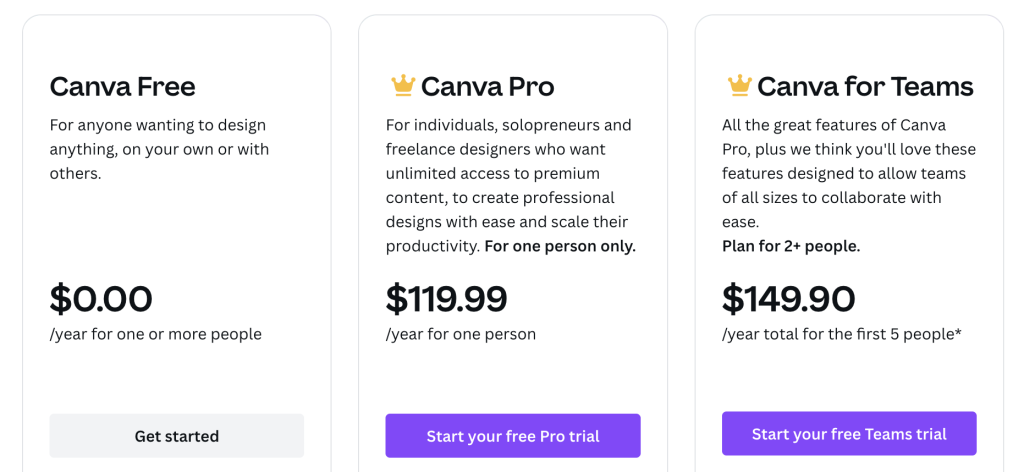 It's hard to argue with "free", but Microsoft will inevitably leverage their corporate foothold to bundle Designer with similar solutions, offering a (potentially) a superior product for less (or nothing).
Are you a Canva user? Will you try Microsoft Designer? Which do you think will win out and why?