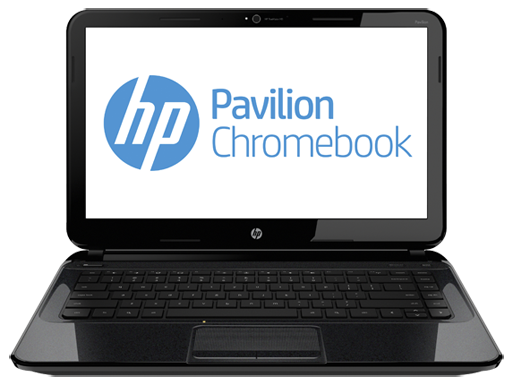 HP has jut announced price and availability for the Pavilion Chromebook in the UK. Fellow UK Chromies can now enjoy the Chromebook with the largest screen for £249, and it can be purchased starting today!
This is about $380 US dollars, which makes the HP Pavilion Chromebook more expensive in the UK. Americans can purchase the Chromebook for $329.99, which is already pricey compared to other Chrome OS laptops like the Acer C7 and the Samsung Chromebook.
This happens to be the best option if you are looking for a Chromebook with a larger screen. Though it is a bit more expensive than we are used to, we believe it will find a great home in many users' desks.
Other specs include a 1.1 GHz Intel Celeron 847 processor, 2 GB of RAM, a 16 GB SSD and the usual ports (HDMI, USB, etc.). You can head over to HP's official website if you want to purchase the HP Pavilion Chromebook or learn more details. Are any of our UK readers pulling the trigger?