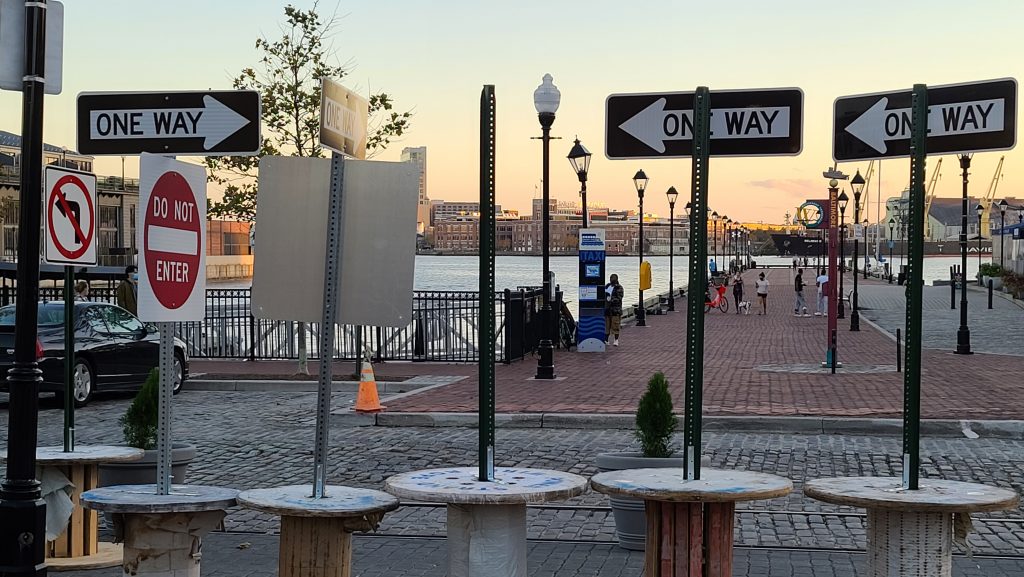 It's hard to imagine a world where the GPS on your phone wasn't the defacto standard for navigating to your destination. The days of printing paper directions on Mapquest or lugging around road atlases may be distant memories, but the new standard – Google Maps – isn't without flaws.
The unfortunate fate of Russian teenager Sergey Ustinov, who froze to death following a Google Maps "shortcut" onto an abandoned wintery road, serves as a prime example. Perhaps those of us who have missed flights, arrived late to meetings, or found themselves driving the wrong way on a one-way street should consider ourselves lucky.
But can you blame Google? It's not an easy task to provide accurate and constantly updated directions that include every possible road in the world. Nevertheless Google is trying, now calling on its own users – from rural to urban and everything in between – to help keep their roadways accurate.
Google Maps Road Editor
A new featured dubbed "Desktop Road Editor" allows users to easily correct mistakes in Google Maps that lead to wrong directions. To improve Google Maps directions:
Open Google Maps on a Desktop Computer
Find the road that needs to be corrected
Click the "menu" icon in the top left
Select "Edit the Map" from the list
Select "Missing Road" or "Wrong Information" to make a correction
You can see a quick demo of the tool in action here:
After selecting "Wrong Information" you're presented with the following options:
Road name (for incorrect names)
Closed or blocked (Report as permanently closed, or blocked due to accident or event)
Road doesn't exist (Mark this road as non-existent)
Drawn incorrectly (Report that this road is in the wrong place on the map)
Traffic directions (Fix the direction of traffic on this road)
Other (Report other problems with road info)
Most people assume good directions are all about convenience, and that's mostly true, but you never know: accuracy that saves a few minutes could mean a big difference for someone rushing to the hospital emergency room… perhaps even your neighbors.
The Wrong Way in Fell's Point
An example of terribly inaccurate Google Maps directions can be found in the historic neighborhood of Fell's Point in Baltimore, Maryland.
As part of a plan to accommodate more outdoor dining during the pandemic, the Baltimore Department of Transportation announced new traffic patterns, converting restaurant-lined Thames Street to one-way and closing it to vehicles completely at certain times. The change converted parking spaces to "parklets", providing much needed support to one of the nation's highest concentration of independently-owned restaurants and pubs.
The city promised to alert the motorists with signage, but execution was poor. Even worse: Google Maps still shows the old traffic patterns, sending visitors the wrong way down a one-way street, months after the change. The problem compounds with the many delivery drivers hauling huge loads, causing all sorts of frustration navigating last-second U-Turns.
It's unclear if the Baltimore City Department of Transportation tried to fix these issues with Google directly (they haven't responded to a request for comment), but we decided to take matters into our own hands and test the tool ourselves.
Step 1: Find the Wrong Directions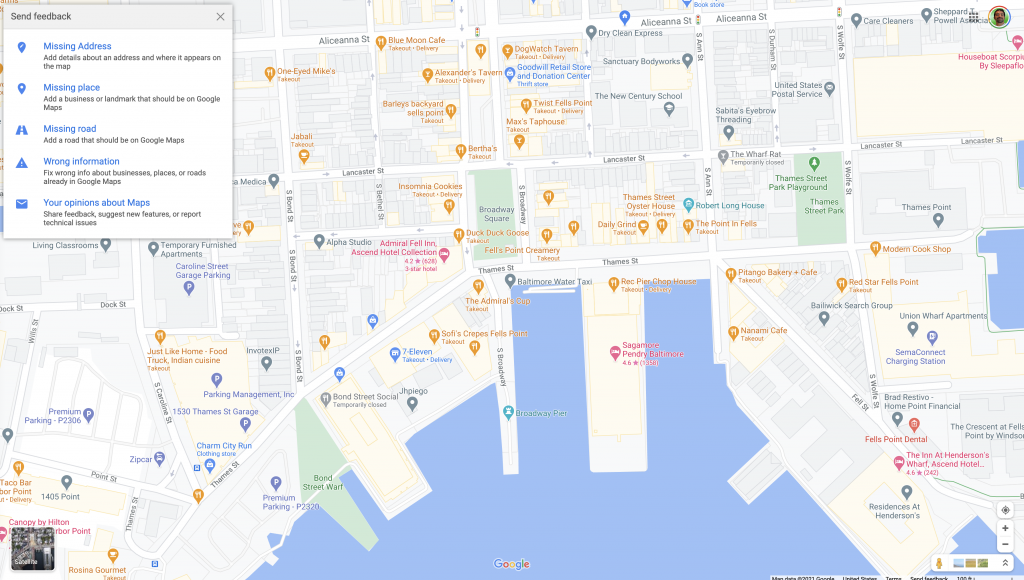 In this case it's the section of Thames Street between Ann Street and South Bond Street.
Step 2: Select "Wrong Information"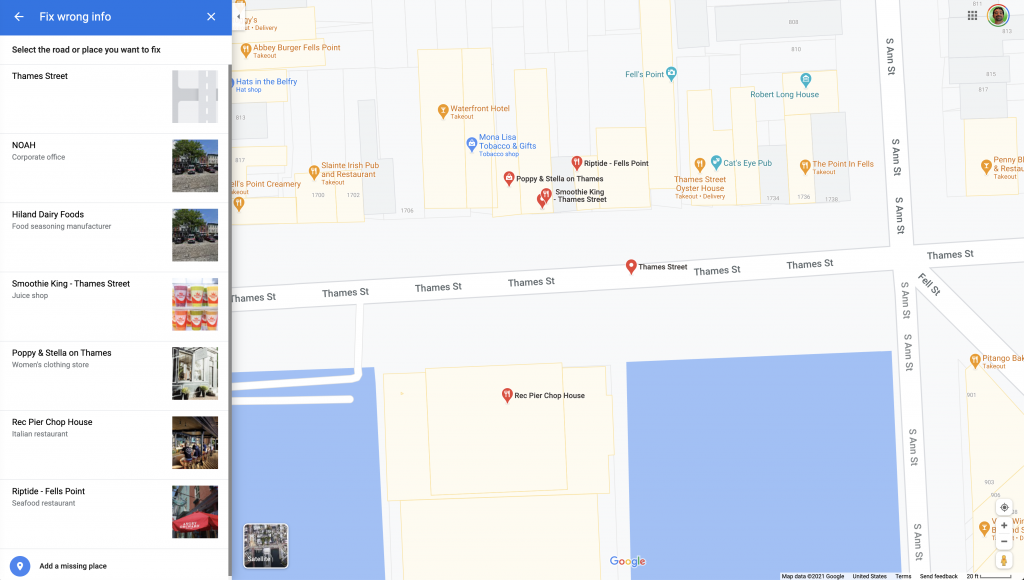 With the incorrect section within view, choose "Wrong Information", click a part of the road that's wrong, and select it from the list.
Step 3: Select "Traffic Direction"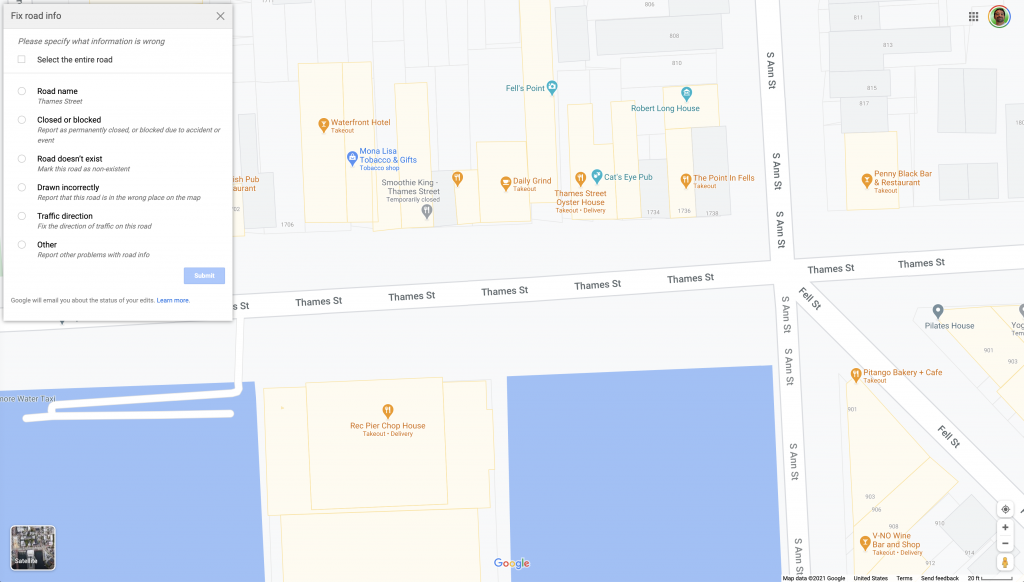 This option will allow us to indicate the change to one-way with an optional comment.
Step 4: Add important details
To illustrated to Google that we're not some random Joe Shmoe stirring the pot, we explained the exact change to be made with a link directly to Baltimore City's official government press release announcing the change:
Thames Street is one-way (Westbound) from Ann Street to S. Bond Street since November 2020 as explained in this press release from the Baltimore City of Transportation:
https://transportation.baltimorecity.gov/news/traffic-advisories/2020-11-05-new-traffic-pattern-be-installed-along-portion-thames-street-fell
Step 5: Check for updates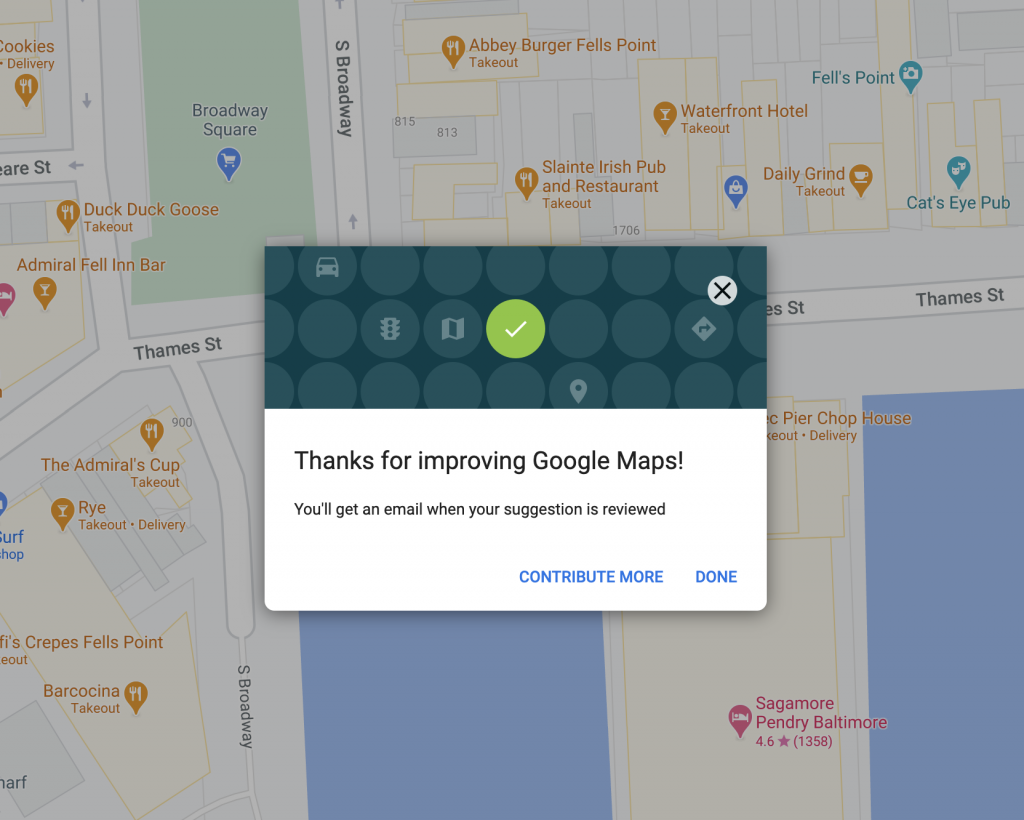 You can easily check on the status of your proposed updates, and might even earn "local guide points" if your change is accepted (if you care).
Desktop: Menu > Your Contributions > Edits
Mobile: + Contribute > Your Profile > Edits
If you're ever irritated with poor directions in your own neighborhood or travel routes, now you can pay it forward and fix the problem with Google directly.
Congratulations, you've been awarded with navigation karma points for reaching the end of this article and will be blessed with more greenlights than ever before. Share with a friend to double your karma 🙂