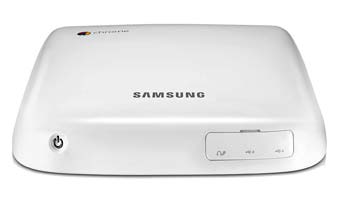 The Samsung Chromebox is not the most popular Chrome OS device out there, but it can be a great option for those who want a desktop experience in a small package. Those who have been considering this Samsung set-top box will be happy to know Amazon has a very nice deal right now, offering the Chromebox for $249.99.
The Chromebox has been a very unique Chrome OS device since its announcement. It's the only Chrome OS device that works solely as a desktop computer. You plug it into a monitor/TV, hook up a keyboard/mouse to it and start enjoying your web-based desktop computer.
At this point we don't see a huge benefit to having a Chromebox at this price. Google has updated Chrome OS to support docked mode and external displays, making any Chromebook able to become a Chromebox of sorts. And you can get Chromebooks for as low as $200.
It would be a nice addition to the living room TV, though, or classrooms. We can only see it being convenient for those who know they will never need to use the device mobile. The device sports a 1.9 GHz Intel Celeron processor, 4 GB of RAM and a 16 GB SSD.
What do you say, guys? Would you get a Chromebox for $249.99 or would you prefer to just buy a Chromebook and use it in dock mode?