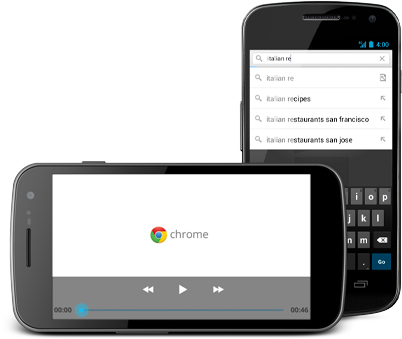 Google and its partners might very well start setting up tent outside courthouses. The Search Giant seems to be unable to stay away from lawsuits, especially since its involvement in the mobile industry. The latest lawsuit happens to be directed at Google, though, as opposed to one of its partnered manufacturers. EMG Technology claims Google's mobile Chrome browser is infringing on one of its patents, and the company does not plan to take things lightly.
Google Chrome continues to be the most popular browser. There is no doubt its transition to the mobile world is a highly anticipated one, but this will not conclude without a few hiccups. EMG Technology's patent #7,441,196 C1 relates to the way a browser "displays mobile webpages on smart phones and tablets using EMG's patented simplified navigation system, which permits users to navigate a touch screen with unique inputs and to manipulate the screen for zooming and scrolling."
Said company is seeking damages, along with a preliminary and permanent injunction against Google's mobile browser. If approved, the injunction would prohibit Google from distributing its mobile browser in the US; likely affecting both the Android Chrome browser as well as the newly announced iOS version.
As suspected, EMG Technology does not plan to stop there. Representatives have made it clear that any manufacturer using this browser would also be affected and subject to more lawsuits. Such statement could raise major concerns, as Chrome has become the standard browser for Android 4.1 Jelly Bean, Google's latest mobile software version.
It is unclear if EMG Technology is a patent troll or a pioneer in mobile browsing. There is certainly some credit to be given, though. EMG Technology has also been known to file lawsuits against Apple, targeting the New Ipad's Safari browser. This means that this company is aiming towards fixing the problem at its root, and not simply suing smartphone manufacturers. An action that often labels Apple and Microsoft as "patent bullies."
We will continue to report on the subject as everything unfolds, so stay tuned and let's hope Chrome gets to stay in our Android and iOS devices.
[Press Release: Business Wire]