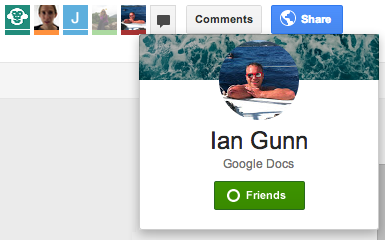 The web brings people together, a fact Google has always emphasized in all of its projects. But this is not only for fun, it also helps when taking care of work. Collaborating with multiple users in Google Drive documents makes getting through work a breeze, and it just got better. Google has integrated Google+ to Google Drive, bringing the unified social factor to your documents.
Google Drive will now display an image of other viewers in a document in the top-right corner of the browser. Hovering over these photos will display more details about the user and allow you to add them to your Google+ Circles. In addition, one can start a chat by simply pressing the chat icon next to the images.
These are small features that go a long way. We have no doubt this will somehow be integrated into Google's rumored unified messaging service, Babel. So there is much more to expect, guys. Stay tuned for more details as Google I/O gets closer.
[Google]