We heard of Dell planning to release Chrome OS devices back in 2009, but they released no Chromebook for many years. Plans probably changed, but the popular computer manufacturer is finally jumping on the bandwagon. Dell just announced the Chromebook 11 and it is looking like a great option for those looking to get a Chromebook soon.
The Dell Chromebook 11 looks has great specs and comes with a large focus on education. The company is working with the education system to bring K-12 schools the IT solutions it already has a strong foundation on, but this time with Google's Chrome OS backbone. Is the computer good enough to stand out in the competitive Chromebook market, though? Let's see.
Dell Chromebook 11 specifications
11.6-inch 1366x768p display
Intel Celeron 2955U processor
16 GB Solid State drive
4 or 2 GB of DDR3 RAM (depending on the model)
720p webcam
WiFi 802.11 a/b/g/n, Bluetooth 4.0
Two USB 3.0 ports, HDMI port
10 hours of battery life
Dell's Chrome OS computer comes with some powerful specs, so it will definitely be one of the top options in your lists. The promise of 10-hour battery life is certainly exciting, and paired with those specs this computer should run very smoothly!
Price and Availability
Sadly, the Dell Chromebook 11 will not be home for the holidays. The laptop will be released in Q1, 2014. This means you can't get it for the kiddos before school starts, but at least we will be able to test it at CES (or at least we should be able to). As for the price – Dell announced it will cost you "under $300". Which probably means it will cost $299 or so, for the higher-end model.
Is the Dell Chromebook 11 worth it?
I would say this is specced to be one of the best Chromebooks out there, aside from the $1300 Pixel. It does have one drawback, though: there is no mention of a touchscreen. I am sure they wouldn't forget to mention it, so this device more than likely doesn't have one.
This is a huge deal-breaker for me. Touchscreen compatibility is in the future of Chrome OS and we already have an affordable option for those. Also priced at $300 is the Acer C720P Chromebook, which does have a touchscreen, hence I would opt for it instead.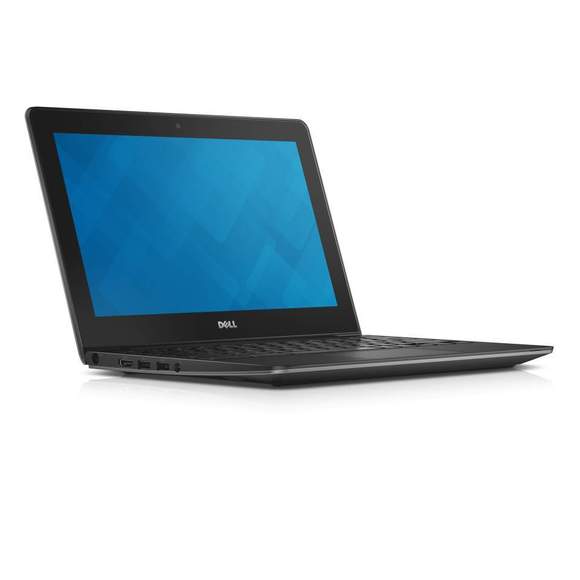 [Dell]