Chrome Beta for Android has just been updated to version 26.0.1410.26 and a couple important features have been added. These features are data compression and password/autofill sync. Said features save time not only by making your browser faster and less data-hungry, but also by helping users avoid continuously typing the same info.
Data Compression
Data compression works much like Opera Mobile's solution. It takes websites's data and compresses it, optimizing it for mobile. On mobile, loading all the details from a full-browser site is mostly unnecessary. For example, one does not need to fully load a large image when it will look no better in a 5-inch screen.
By optimizing data for the smaller screen, Chrome can now lower your data consumption while making browsing faster. Pretty nifty, right? And it is very simple to activate this feature. Once you have downloaded the update, you can go ahead and access chrome://flags from the omnibox (address bar) and enable data compression proxy.
Password and Autofill Sync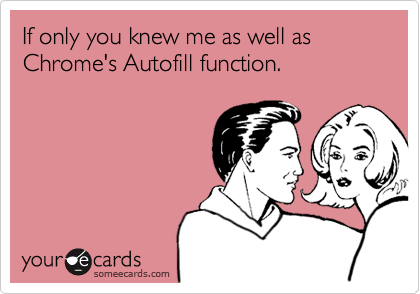 The second feature could be much more exciting for many of you, though! How many times have you had to enter your same information and passwords over and over? This is no longer necessary with the desktop browser. We have been enjoying password sync and autofill for a while, but until today these details haven't been transfered to the mobile browser.
With password and autofill sync, you can now take all your personal information from the desktop browser on the go. When accessing one of your sites or filling up a form, you will simply be able to autofill it and just add or fix the small details that may be off!
Remember Chrome Beta for Android will only sync with browsers on Chrome version 26 and up. Also, if you haven't checked out Chrome Beta for Android, you might want to take it for a spin. Sure, it may not be as stable as the official release, but I honestly have never ran across any noticeable issues with it. Download it from the Google Play Store and enjoy!
[Source: Chromium Blog Via: Phandroid]