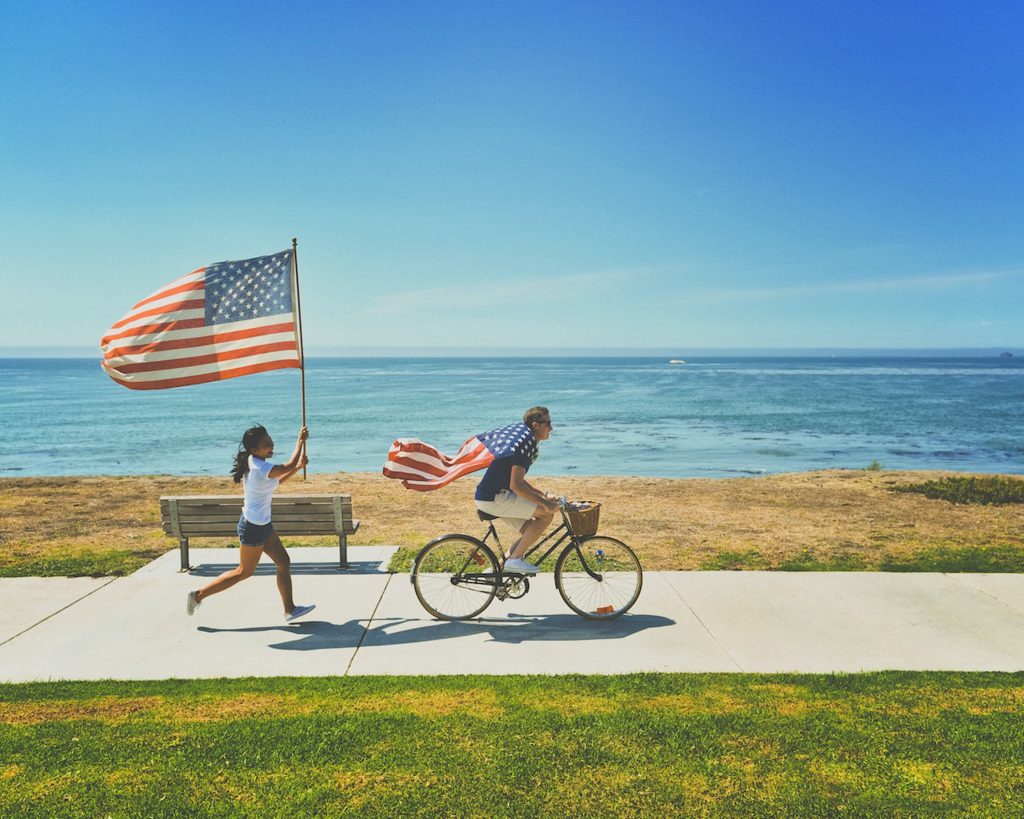 The dream of owning Airbnb investment properties is nothing new, but the rise of "work from home" flexibility is further fueling inspiration, making short-term rental ownership realistic and attainable for the next generation of property owners.
Why not live in your vacation home, paid for by your other vacation homes? It's a realistic goal… and it all starts with finding the best locations.
What locations are best for Airbnb?
This article focuses on properties in the United States but the methodology can be applied elsewhere.
The "best location" for an Airbnb property is subjective, based largely on personal preference. So ask yourself: where would you like to travel and live? A beach house, lake house, mountain house, ski house, suburban family home, city house? The "best location" depends on finding a property you're proud to own, in a place you personally enjoy, with a purpose you can easily explain.
Personal preferences can lead the way, but it's imperative to outline the opportunities (or lack thereof). Picking locations with consistent, built-in travel demand is a huge strategic benefit and it guides our approach. It's much easier to serve people who already plan on visiting your area rather than creating a destination and convincing people to visit.
That's why we base our research on "travel magnets": places that reliably attract travelers based on their unique characteristics.
We'll whittle down each list by analyzing the full scope of the opportunity, taking into account local Airbnb Laws, current home prices, and projected revenue.
National Parks with Airbnb
The biggest opportunity for Airbnb investors right now is in land surrounding National Parks. There are only 63 officially designated National Parks in the United States and they are huge travel magnets.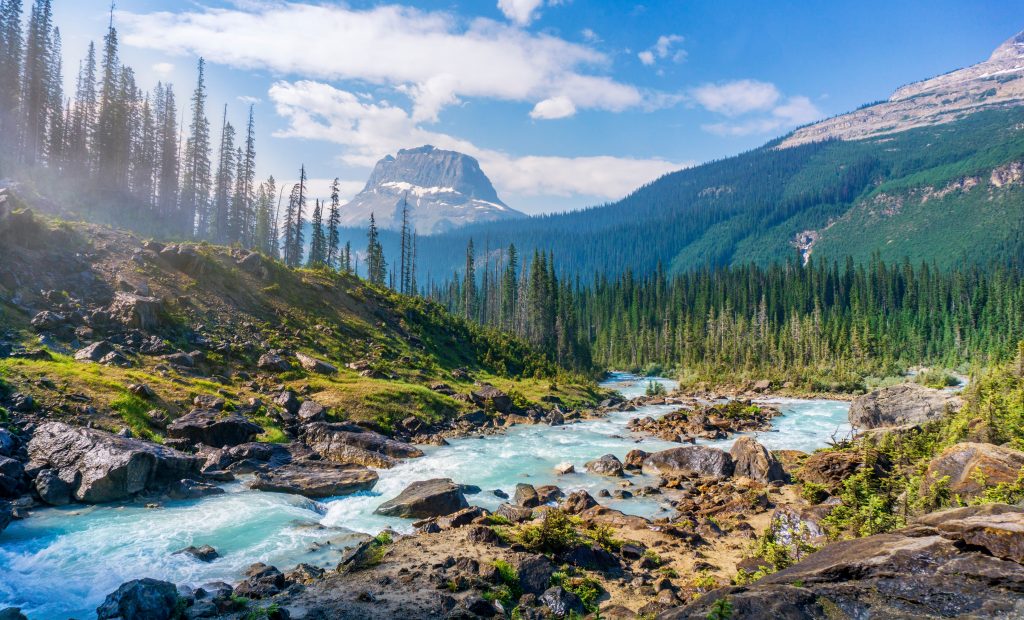 As corporate workforces become more mobile, people are finding refuge in the great outdoors like never before. Owning a property near a National Park essentially guarantees visibility on short-term rental platforms.
Although many national parks have lodging options within their borders, some people seek the comfort of properties in nearby towns. Finding gems near national park entrances can be especially lucrative, but don't overlook strategic areas that are in close proximity to other attractions as well, helping visitors round out a longer, more complete trip.
Most Visited National Parks in the USA
| | | | |
| --- | --- | --- | --- |
| National Park | Annual Visitors | State(s) | Best Places to Stay |
| Great Smoky Mountains | 12,095,720 | North Carolina, Tennessee | Pigeon Forge, Gatlinburg, Sevierville, Cherokee, Bryson City (thebrokebackpacker.com) |
| Yellowstone | 3,806,306 | Wyoming, Montana, Idaho | West Yellowstone, Gardiner, Cooke City – Silver Gate, Cody, Grand Teton NP (Source) |
| Zion | 3,591,254 | Utah | Springdale (at the entrance), La Verkin, Hurricane, St. George, Mt. Carmel Junction, Cedar City, East Zion, Kanab (CitrusMilo and VisitUtah) |
| Rocky Mountain | 3,305,199 | Colorado | Estes Park or Grand Lake (FullSuitcase.com) |
| Grand Teton | 3,289,638 | Wyoming | Jackson Hole |
| Grand Canyon | 2,897,098 | Arizona | Tusayan, Valle, Williams (FullSuitcase.com) |
| Cuyahoga Valley | 2,755,628 | Ohio | Cleveland, Akron, Summit (NPS) |
| Acadia | 2,669,034 | Maine | Bar Harbor |
| Olympic | 2,499,177 | Washington | Port Angeles, Lake Crescent, Forks (WheatlessWanderlust.com) |
| Joshua Tree | 2,399,542 | California | North of the park in the towns of Joshua Tree or Twentynine Palms, or west of the park in Palm Springs, Palm Desert, or Indio (RoadTrippingCalifornia) |
| Indiana Dunes | 2,293,106 | Indiana | Beverly Shores, Dune Acres, and Chicago is 1 hour away |
| Yosemite | 2,268,313 | California | Big Oak Flat Entrance (Highway 120) and Groveland, Arch Rock Entrance (Highway 140) El Portal and Mariposa, South Entrance is Fish Camp and Yosemite Forks, Hetchy Hetchy Entrance is longer hiking season and some waterfalls (PracticalWanderlust.com). |
| Glacier | 1,698,864 | Montana | Columbia Falls, Whitefish, Kalispell, and Bigfork (AlexOnTheMap.com) |
| Shenandoah | 1,666,265 | Virginia | Front Royal, Luray, Staunton, Sperryville, Charlottesville |
| Bryce Canyon | 1,464,655 | Utah | Bryce Canyon City and Tropic (DirtInMyShoes.com) |
| Hot Springs | 1,348,215 | Arkansas | Hot Springs |
| Arches | 1,238,083 | Utah | Moab (FullSuitcase.com) |
| Mount Rainier | 1,160,754 | Washington | Eatonville, Ashford, Packwood, Chehalis, Longview, Cougar (ExperienceWA.com) |
| New River Gorge | 1,054,374 | West Virginia | Fayetteville, Beckley (HowToBookYourTrip.com) |
| Capitol Reef | 981,038 | Utah | Torrey (HowToBookYourTrip.com) |
| Badlands | 916,932 | South Dakota | Interior, Murdo, Pine Ridge, Wall (BlackHillsVacations.com) |
| Death Valley | 820,023 | California, Nevada | Pahrump, Amargosa, Beatty (roadtrippingcalifornia.com) |
| Sequoia | 796,086 | California | Three Rivers, Visalia, Kernville (thecrazytourist.com) |
| Saguaro | 762,226 | Arizona | Tucson (howtobookyourtrip.com) |
| Everglades | 702,319 | Florida | Everglades City (outsideonline.com) |
| Crater Lake | 670,500 | Oregon | Prospect (destinationparks.com) |
| Hawaiʻi Volcanoes | 589,775 | Hawaii | Volcano Village, Hilo (thepointsguy.com) |
| Theodore Roosevelt | 551,303 | North Dakota | Medora (nationalparkstraveler.org) |
| Lassen Volcanic | 542,274 | California | Chester, Susanville, Red Bluff, Mt. Shasta, Redding, Burney (fodors.com, nps.gov) |
| Canyonlands | 493,914 | Utah | Moab (Island in the Sky), Monticello (Needles), Hanksville or Green River (Maze) – (moabadventurecenter.com) |
| Gateway Arch | 486,021 | Missouri | St. Louis (thebrokebackpacker.com) |
| Great Sand Dunes | 461,532 | Colorado | Alamosa, Mosca, Fort Garland, Monte Vista, San Luis, Moffat, Crestone, Pagosa Springs (mycoloradoparks.com) |
| Wind Cave | 448,405 | South Dakota | Hot Springs (15 minutes south), Custer (25 minutes north) (nps.gov) |
| White Sands | 415,383 | New Mexico | Alamogordo (13 miles), Las Cruces (50 miles) (travelandleisure.com) |
| Kings Canyon | 415,077 | California | Three Rivers, Visalia (destinationparks.com) |
| Biscayne | 402,770 | Florida | Homestead, Florida City, Miami (nps.gov) |
| Big Bend | 393,907 | Texas | Marathon, Lajitas, Study Butte, Terlingua Ghost Town (planetware.com) |
| Petrified Forest | 384,483 | Arizona | Holbrook, (usatoday.com) |
| Black Canyon of the Gunnison | 341,620 | Colorado | Montrose (South Rim), Crawford (North Rim) (mycoloradoparks.com) |
| Haleakalā | 319,147 | Hawaii | Anywhere in Maui besides Hana (tripadvisor) |
| Mammoth Cave | 290,392 | Kentucky | Bowling Green, Brownsville, Cave City, Glasgow, Horse Cave, Mundfordville (nps.gov, nearby attractions) |
| Mesa Verde | 287,477 | Colorado | Mancos, Cortez, Durango, Pagosa Springs (mycoloradoparks.com) |
| Redwood | 265,177 | California | Fort Bragg, Arcata, Crescent City, Mendocino (thebrokebackpacker.com) |
| Voyageurs | 263,091 | Minnesota | International Falls, Ranier, Kabetogama, Ash River, Crane Lake, and Orr (travelwithaplan.com) |
| Carlsbad Caverns | 183,835 | New Mexico | White City, Carlsbad (frommers.com) |
| Virgin Islands | 167,540 | Virgin Islands | St. John (nps.gov) |
| Channel Islands | 167,290 | California | Ventura or Santa Barbara (nps.gov) |
| Pinnacles | 165,740 | California | Soledad, Salinas, San Benito County (nps.gov) |
| Guadalupe Mountains | 151,256 | Texas, New Mexico | Dell City (TX), Whites City (NM), Carlsbad (NM), (dirtinmyshoes.com) |
| Great Basin | 120,248 | Nevada | Baker (frommers.com) |
| Congaree | 119,306 | South Carolina | Columbia (theculturetrip.com) |
| Kenai Fjords | 115,882 | Alaska | Seward (nps.gov) |
| Denali | 54,850 | Alaska | Healy (11 miles north), Cantwell (30 miles south), (nps.gov) |
| Katmai | 51,511 | Alaska | King Salmon, Naknek, Homer, Kodiak, Anchorage (nps.gov) |
| Dry Tortugas | 48,543 | Florida | Key West (ferry and flight departures) (thrillist.com) |
| North Cascades | 30,885 | Washington | Stehekin, Marblemount (seattletimes.com) |
| Wrangell–St. Elias | 16,655 | Alaska | Copper Valley (coppervalleychamber.com) |
| Kobuk Valley | 11,185 | Alaska | Kotzebue (Visitor Center) (nps.gov) |
| Isle Royale | 6,493 | Michigan, Minnesota | Houghton, Copper Harbor, Grand Portage, Grand Marais (nps.gov) |
| Glacier Bay | 5,748 | Alaska | Gustava (nps.gov) |
| Lake Clark | 4,948 | Alaska | Port Alsworth, Upper Twin Lake, Tuxedni Bay, Crescent Lake, Silver Salmon Creek, Chinitna Bay (nps.gov) |
| American Samoa | 4,819 | American Samoa | Too remote (americanfieldtrip.com) |
| Gates of the Arctic | 2,872 | Alaska | Too remote (nps.gov) |
If you're wondering why Niagara Falls isn't on the list of National Parks, that's because it's actually a State Park. You'll find that state parks are among the most beautiful in the country and can find a full list by state on Wikipedia.
And what about the iconic Mt. Rushmore? National Parks are the highlight of the National Park Service, but don't overlook other NPS units that attract travelers near and far:
For more, see the complete list of NPS units at NPS.gov.
Vacation Destinations for Airbnb
When you think of a vacation home, what comes to mind? Most people think of a beach house or a log cabin on a mountain. Those two opposites – one being close to the water and one super high in the sky – are the two biggest travel magnets for vacation homes (aside from big cities).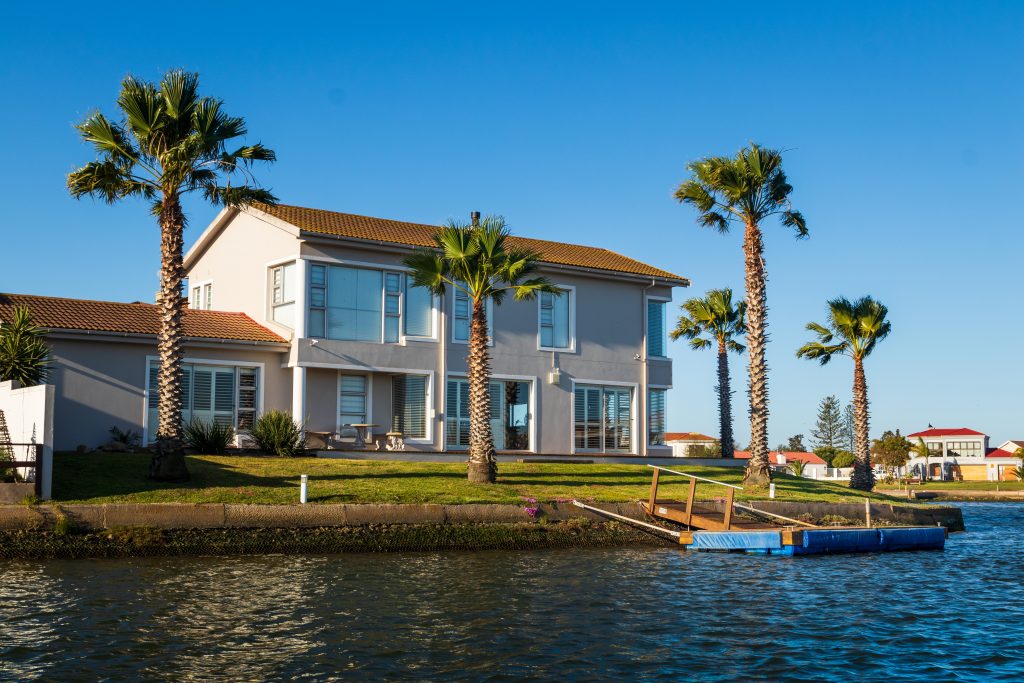 Unlike years past, vacation destinations needn't be limited to areas with amazing branding, marketing teams, and chambers of commerce- these days you can browse and book waterfront properties across the globe without leaving your computer.
This list of beach and lake destinations should prove to you that vacation destinations can be found anywhere… even in your own backyard!
Maui (Hawaii)
Kauai in (Hawaii)
Sanibel Island (Florida)
Destin (Florida)
Cannon Beach (Oregon)
Laguna Beach California
Outer Banks (North Carolina)
Cannon Beach (Oregon)
Naples (Florida)
Miami Beach (Florida)
Key West (Florida)
Bald Head Island (North Carolina)
Amelia Island (Florida)
St. Petersburg (Florida)
Huntington Beach (California)
St. Augustine in (Florida)
Cape May (New Jersey)
Hilton Head (South Carolina)
The Hamptons (New York City)
Nantucket (Massachusetts)
Big Sur (California)
Kennebunkport (Maine)
Golden Isles (Georgia)
Cape Cod (Massachusetts)
Santa Monica (California)
Ogunquit (Maine)
Boca Chica (Texas)
Lake Champlain (New York & Vermont)
Lake Superior (Michigan, Minnesota, Wisconsin)
Crater Lake (Oregon)
Lake Winnebago (Wisconsin)
Lake Kabetogama (Minnesota)
Lake Clark (Alaska)
Lake Tahoe (California & Nevada)
Lake Michigan (Michigan, Wisconsin, Indiana, Illinois)
Finger Lakes
Lake Powell (Utah & Arizona)
Lake Havasu (Arizona)
Moosehead Lake (Maine)
Walden Pond (Massachusetts)
Yellowstone Lake (Wyoming)
Table Rock (Missouri)
Caddo Lake (Texas & Louisiana)
Lake Chelan (Washington)
Lake Charles (Louisiana)
Lake Washington (Washington)
Flathead Lake (Montana)
Lady Bird Lake (Texas)
Lake Oconee (Georgia)
Lake Erie (Ohio)
Lake Coeur d'Alene (Idaho)
Lake of the Ozarks (Missouri)
It doesn't stop here: America is filled with all types of bodies of water including Bays, Canals, Lagoons, Rivers, Springs, and many more. Water puts people at ease and everyone enjoys relaxing on vacation, so find a place close to water and make your property their personal oasis!
And remember, bigger is not always better- finding a strategically positioned property on a pond or a great house with a pool might be all the water you need to attract reservations.
On the other end of the spectrum we've got mountain homes. They're everywhere! But consider what extracurricular activities happen around mountains to make the biggest impact with a short-term rental: skiing!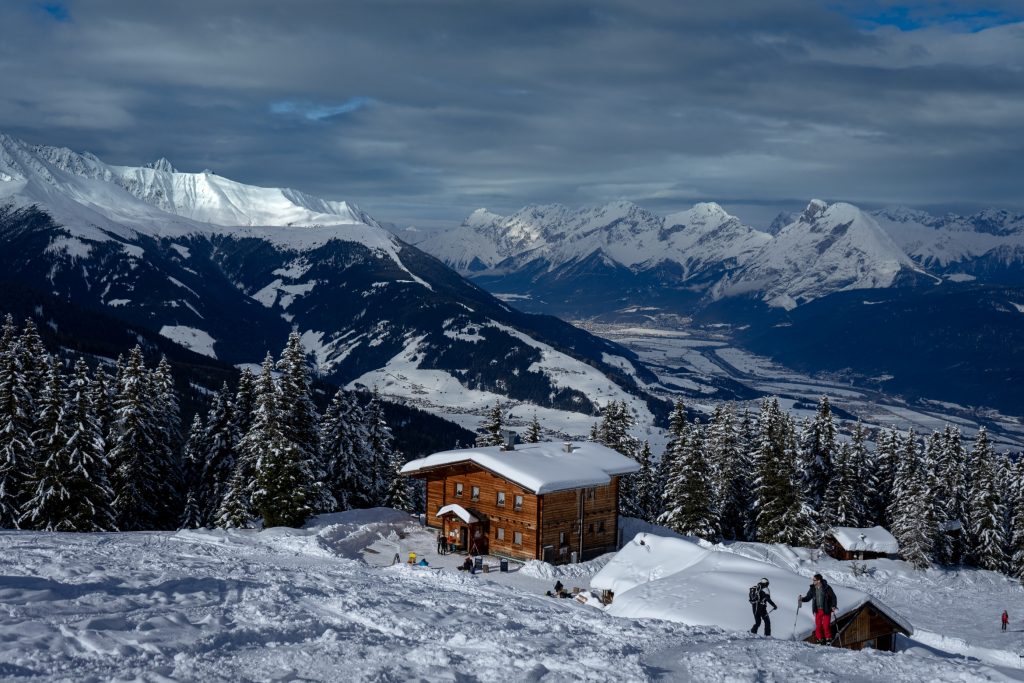 Breckenridge (Colorado)
Vail (Colorado)
Aspen Snowmass (Colorado)
Alta (Utah)
Jackson Hole (Wyoming)
Telluride (Colorado)
Squaw Valley (California)
Beaver Creek (Oregon)
Steamboat (Colorado)
Snowbird (Utah)
Diamonds in the Rough
The lists above highlight the "Best" areas but that often equates to "overpriced" when it comes to purchasing property. The key to ROI is finding the right property, in the right place, at the right price. The best deals are often found in destinations off the beaten path.
The goal of this exercise is to get you searching, looking for opportunities, understanding what makes your ideal travel magnet, and finding one that pulls you into a great investment opportunity.
Tourist Attractions for Airbnb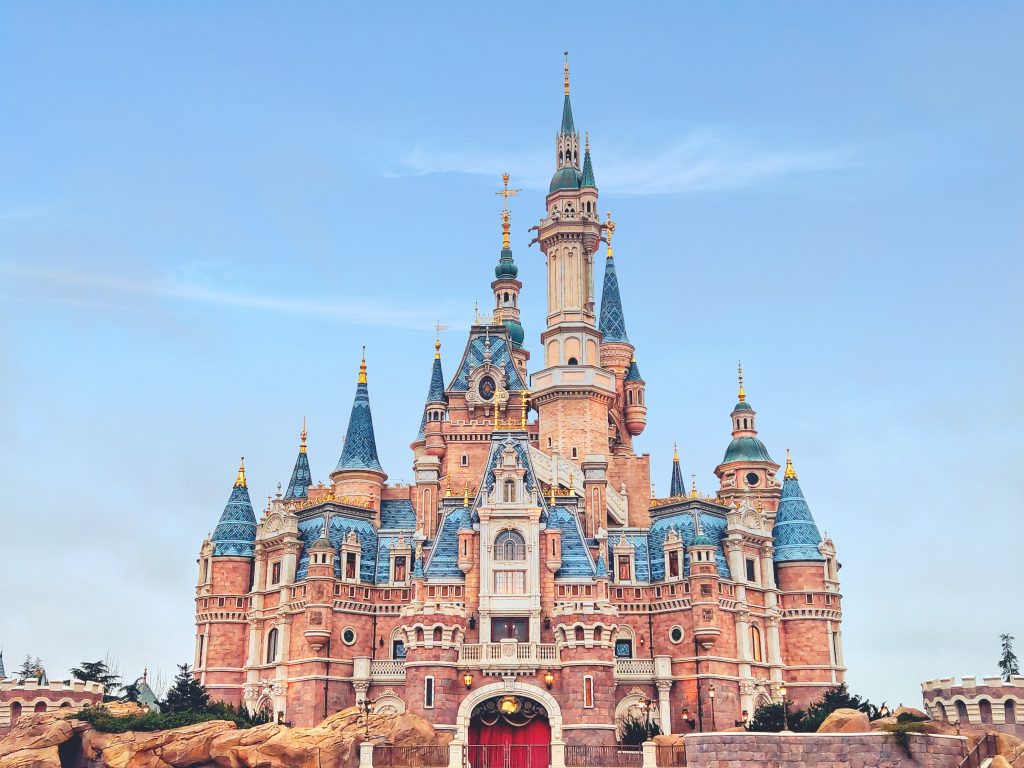 The most powerful force on earth might be Mother Nature, but America's National Parks and other Vacation Destinations aren't the only places luring travelers. From coast to coast you can find other natural and man-made attractions that present amazing opportunities not only for the tourists who visit them, but also for investors that own property nearby.
In many cases these attractions are found in America's largest cities (ex: Statue of Liberty, Golden Gate Bridge, Liberty Bell, Alcatraz, Space Needle), but tourists will venture to remote locations for the right reasons… and they'll need somewhere to stay when they arrive.
Here are some of the top tourist attractions (outside of major cities) that draw enough visitors to fuel short-term rental properties:
What other iconic travel destinations draw visitors outside city limits? Let us know in the comments!
Top Hospitals for Airbnb
People will travel across the world to visit the most prestigious hospitals where top specialists perform groundbreaking procedures with the great expertise. And while recreational tourism can be seasonal or cyclical, the need for fantastic medical care will never go away.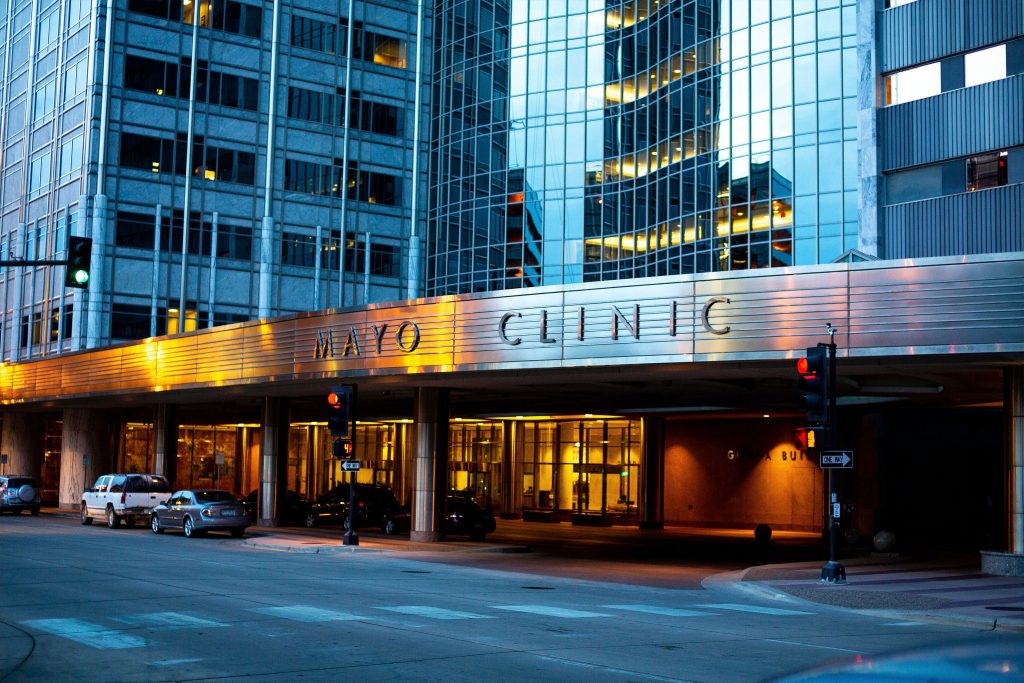 Strategically investing in properties near the best hospitals in America can help drive additional rental revenue you might not have otherwise attracted. When looking for property near hospitals, consider what might attract these guests to your property:
Garage for easy in/out to appointments and treatment
Quiet property with peaceful environment
Bedrooms on ground level for accessibility
Although proximity to hospital is important, don't make the mistake of being as close as possible (like you might for National Parks): the areas immediately surrounding hospitals are also crime-ridden and properties a bit further away might be more attractive.
Best Hospitals in the United States (ranked by US News & World Report)
1. Mayo Clinic (Rochester, MN)
2. Cleveland Clinic (Cleveland, OH)
3. UCLA Medical Center (Los Angeles, CA)
4. Johns Hopkins Hospital (Baltimore, MD)
5. Massachusetts General Hospital (Boston, MA)
6. Cedars-Sinai Medical Center (Los Angeles, CA)
7. New York-Presbyterian Hospital-Columbia and Cornell (NY)
8. NYU Langone Hospitals (New York, NY)
9. UCSF Medical Center (San Francisco, CA)
10. Northwestern Memorial Hospital (Chicago, IL)
11. University of Michigan Hospitals (Ann Arbor, MI)
12. Stanford Health Care-Stanford Hospital (Palo Alto, CA)
13. Hospitals of the University of Pennsylvania-Penn (Presbyterian, PA)
14. Brigham and Women's Hospital (Boston, MA)
15. Mayo Clinic (Phoenix, AZ)
16. Houston Methodist Hospital (Houston, TX)
17. Barnes-Jewish Hospital (St. Louis, MO)
17. Mount Sinai Hospital (New York, NY)
19. Rush University Medical Center (Chicago, IL)
20. Vanderbilt University Medical Center (Nashville, TN)
Another attractive option is targeting top hospitals for travel nurses.
Universities (Public & Private) with Nearby Airbnbs
Not only do colleges and universities hold some of the biggest events in the country in their humongous stadiums, they can attract travelers for a variety of reasons. College campuses have some of the most impressive buildings on gorgeous, sprawling properties and they make a concerted effort to attract the right types of tourism.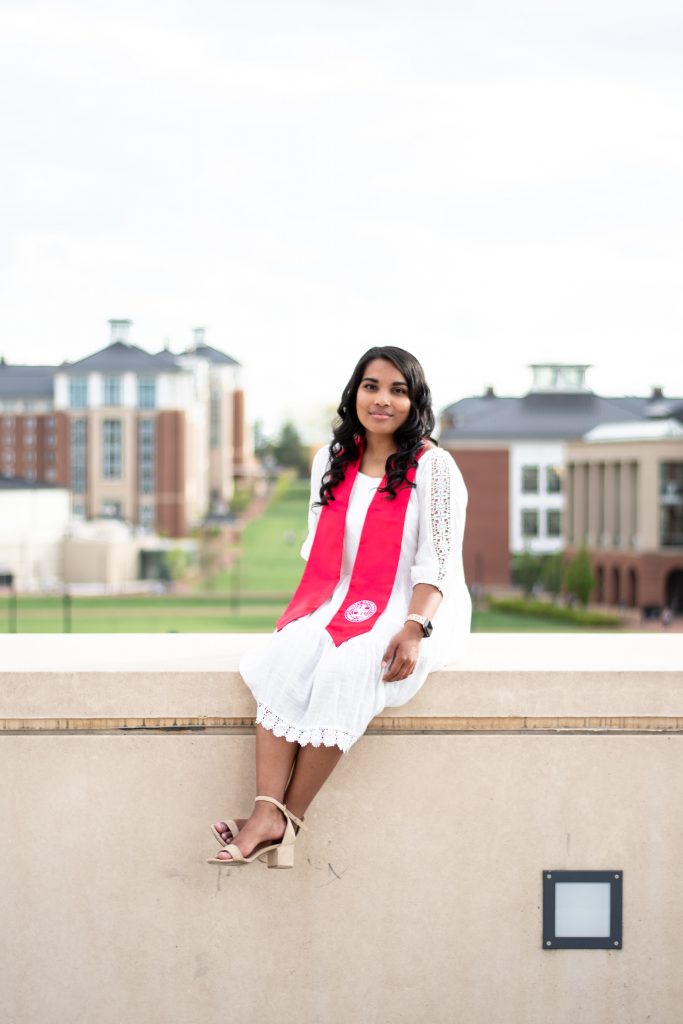 Largest Universities by Enrollment
Southern New Hampshire University (Manchester, NH)
Liberty University (Lynchburg, VA)
University of Central Florida (Orlando, FL)
Texas A&M (College Station, TX)
Ohio State (Columbus, OH)
Florida International University (Miami, FL)
University of Florida (Gainesville, FL)
University of Illinois (Urbana/Champaign, IL)
New York University (New York, NY)
Georgia State (Atlanta, GA)
Arizona State (Tempe, AZ)
University of Minnesota (Minneapolis, MN)
University of Texas at Austin (Austin, TX)
University of Southern California (Los Angeles, CA)
Brigham Young (Rexburg, ID)
Historic Neighborhoods
Travelers seeking unique experiences are drawn to places that tell a story and nothing tells a story quite like a historic neighborhood. Revitalized urban centers with high rises of steel and modern suburban communities with 4 lanes of concrete for self-driving cars don't exactly illicit the charm and romance of travel.
Developers can make more money by tearing down the old to make way for the new, but some neighborhoods rich in history have been able to protect their past, nurturing a living time capsule that captures the wanderlust of simpler times.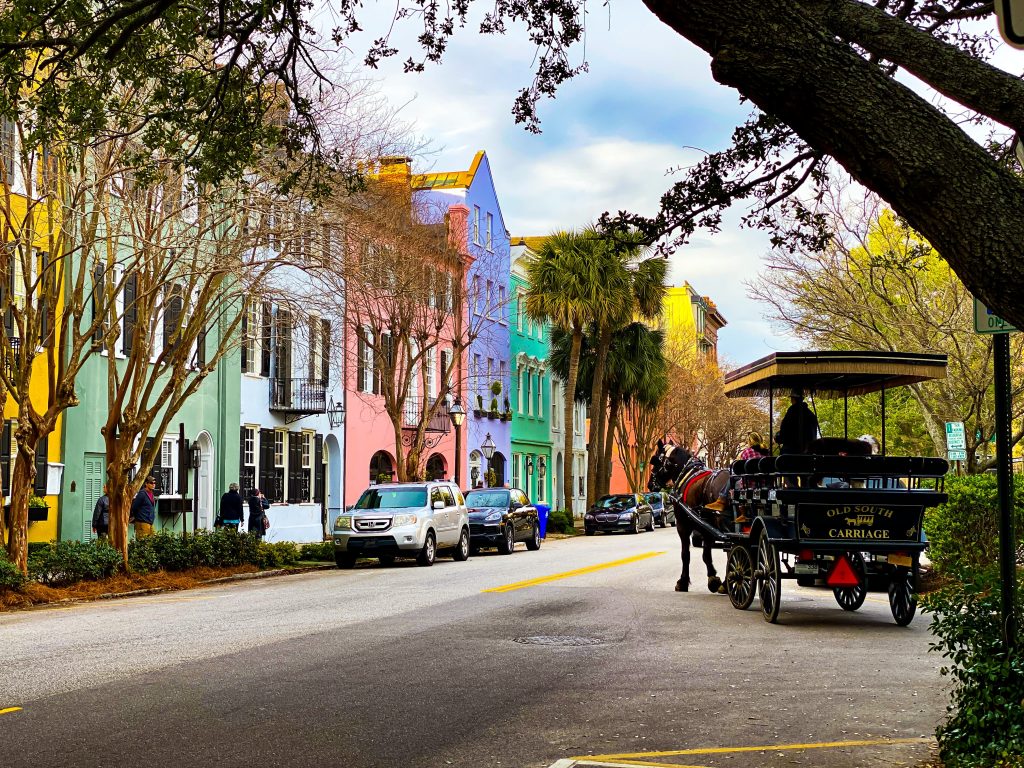 You can find historic neighborhoods across the country that are worthy of your bucket list, but here are the 15 most beautiful:
Montford (Asheville, NC)
King William District (San Antonio, TX)
Fell's Point (Baltimore, MD)
Old City (Philadelphia, PA)
Georgetown (Washington, DC)
Garden District (New Orleans, LA)
Santa Fe Historic District (Santa Fe, NM)
Beacon Hill (Boston, MA)
French Quarter (New Orleans, LA)
Historic Downtown District (Savannah, GA)
Charleston Historic District (Charleston, SC)
Old San Juan (San Juan, PR)
Old neighborhoods means old buildings: make sure you do your due diligence when researching properties, including getting a home inspection from a qualified, trusted expert before finalizing a purchase!
State Capitals
The biggest city in every state is not always the capital, and that's where each state's business gets done, which means (you guessed it): business travel!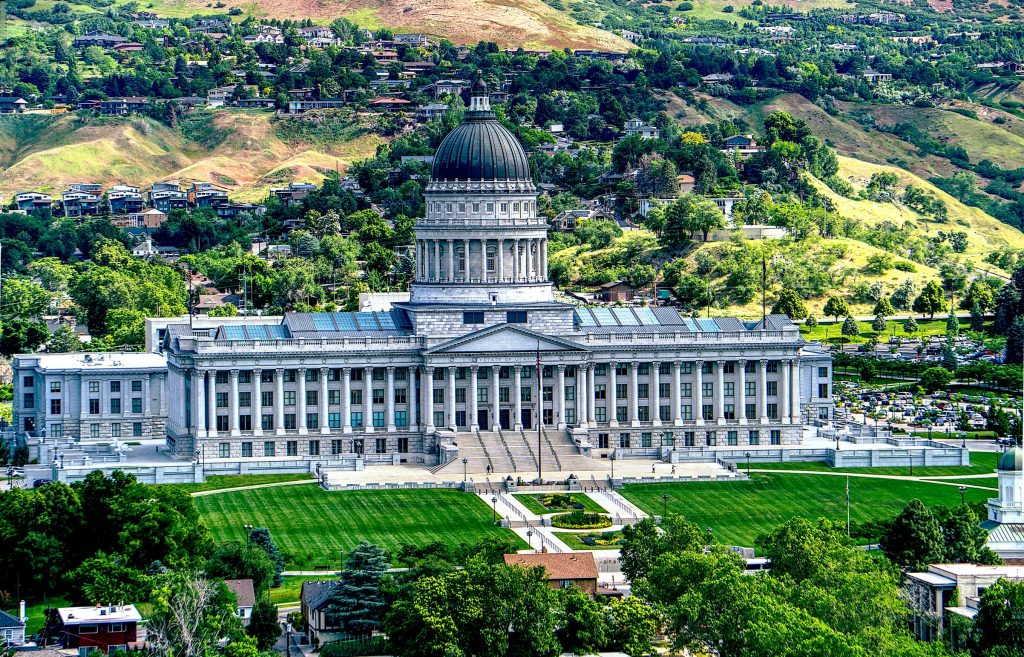 In this list of State Capitals we've CAPITALIZED (get it?) the cities that are NOT the largest in their state, perhaps providing a more unique travel/investment opportunity.
List of State Capitals in the USA
MONTGOMERY, Alabama
JUNEAU, Alaska
Phoenix, Arizona
Little Rock, Arkansas
SACRAMENTO, California
Denver, Colorado
HARTFORD, Connecticut
DOVER, Delaware
TALLAHASSEE, Florida
Atlanta, Georgia
Honolulu, Hawaii
Boise, Idaho
SPRINGFIELD, Illinois
Indianapolis, Indiana
Des Moines, Iowa
TOPEKA, Kansas
FRANKFORT, Kentucky
BATON ROUGE, Louisiana
AUGUSTA, Maine
ANNAPOLIS, Maryland
Boston, Massachusetts
LANSING, Michigan
SAINT PAUL, Minnesota
Jackson, Mississippi
JEFFERSON CITY, Missouri
HELENA, Montana
LINCOLN, Nebraska
CARSON CITY, Nevada
CONCORD, New Hampshire
TRENTON, New Jersey
SANTA FE, New Mexico
ALBANY, New York
RALEIGH, North Carolina
BISMARCK, North Dakota
Columbus, Ohio
Oklahoma City, Oklahoma
SALEM, Oregon
HARRISBURG, Pennsylvania
Providence, Rhode Island
COLUMBIA, South Carolina
PIERRE, South Dakota
Nashville, Tennessee
AUSTIN, Texas
Salt Lake City, Utah
MONTPELIER, Vermont
RICHMOND, Virginia
OLYMPIA, Washington
Charleston, West Virginia
MADISON, Wisconsin
Cheyenne, Wyoming
It so happens that these state capitals often have a ton of historic charm. Take for example Annapolis, Maryland, which was the temporary capital of the entire United States in 1783-1784. It's home to the famous Maryland State House building where George Washington resigned as General of the Continental Army.
The best travel destinations have a story to tell… do your own research, find the stories that speak to you, and perhaps you can become a small part of their history as a short-term rental host and gracious (self-designated) ambassador.
Best Cities for Airbnb
Last but not least we've got the (former) holy grail of travel destinations: the largest cities in the United States. The built-in demand for travel to big cities is phenomenal, but don't forget that you've also got stiffer competition and some cities are clamping down with strict short-term rental regulations.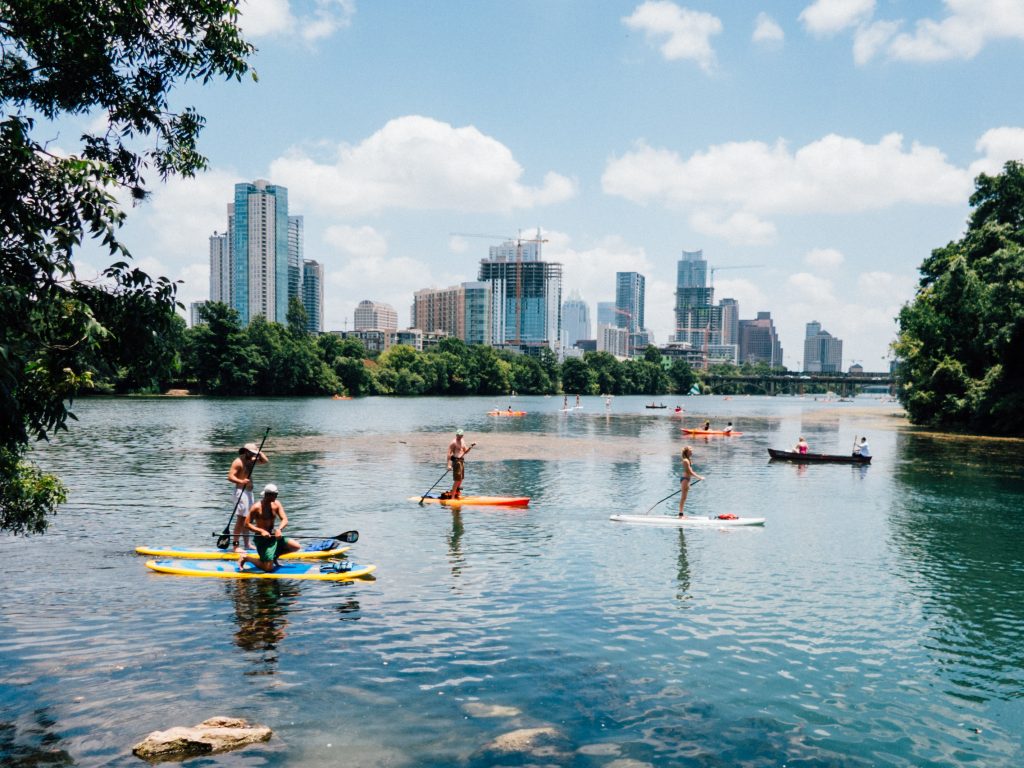 If you can score property in a big city that's Airbnb friendly, you're almost guaranteed to have enough demand to stay booked throughout the year (but that doesn't guarantee profitability).
20 Top Cities in the USA by Population
New York, NY (8.8 Million)
Los Angeles, CA (3.9 Million)
Chicago, IL (2.7 Million)
Houston, TX (2.3 Million)
Phoenix, AZ (1.6 Million)
Philadelphia, PA (1.6 Million)
San Antonio, TX (1.4 Million)
San Diego, CA (1.3 Million)
Dallas, TX (1.3 Million)
San Jose, CA (1 Million)
Austin, TX (960k)
Jacksonville, FL (950k)
Fort Worth, TX (918k)
Columbus, OH (905k)
Indianapolis, IN (887k)
Charlotte, NC (874k)
San Francisco (873k)
Seattle, WA (737k)
Denver, CO (715k)
Washington, DC (689k)
This list is from Wikipedia and uses 2020 Census Data.
Given the built-in demand, you should price your property high enough so that it's not 100% booked! If you're fully booked early and often, you're likely giving guests too good of a deal and leaving money on the table.
Airbnb Laws by State
The single most important thing you should do before investing in a short-term rental property is to make sure you're legally able to rent the property to short-term guests.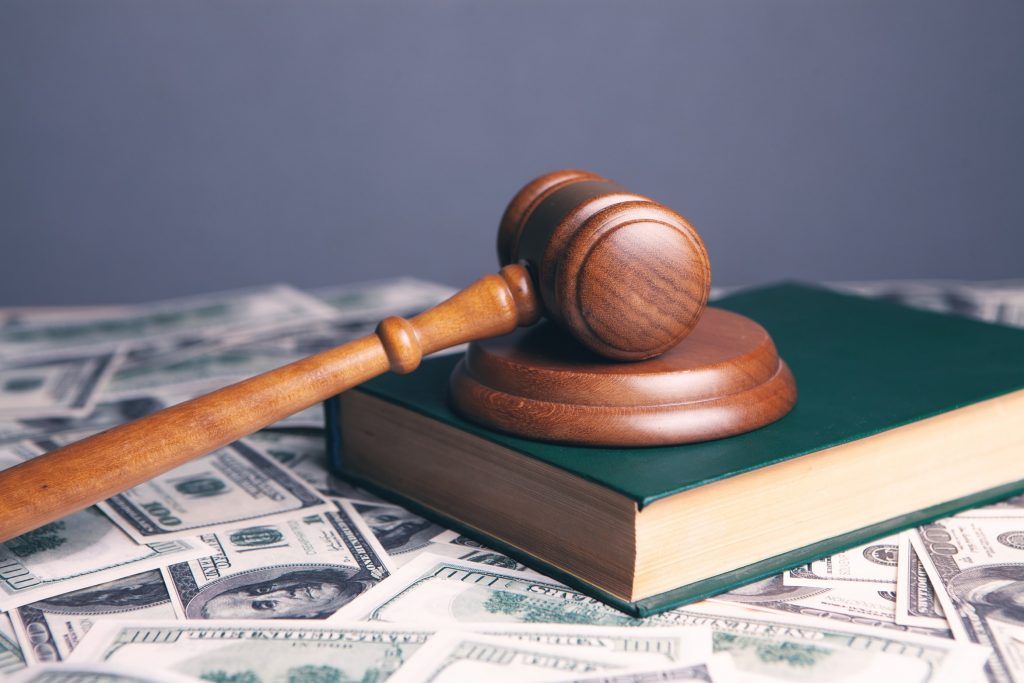 We're in the process of developing a comprehensive guide to Airbnb laws across America, but regardless of when that's published, potential investors should do their own research. The locations and destinations listed above are meant to serve as idea starters- you should absolutely 100% conduct a thorough investigation of your own.
When doing research for the Airbnb Laws in an area, consider:
What are the Airbnb laws in the state?
What are the Airbnb laws in the county?
What are the Airbnb laws in the city?
What are the Airbnb laws in the town/village?
What are the Airbnb laws in the neighborhood?
What are the Airbnb laws in the HOA?
The stricter law always prevails, so even if you find the city, state, or county to be Airbnb friendly, you could find the neighborhood or HOA prevents or heavily strictest Airbnbs.
Did this jumpstart your STR investment property research? Do you already own a property in one of the aforementioned areas and want to share your experience? Any brilliant or even mediocre commentary to add? Let us know below!