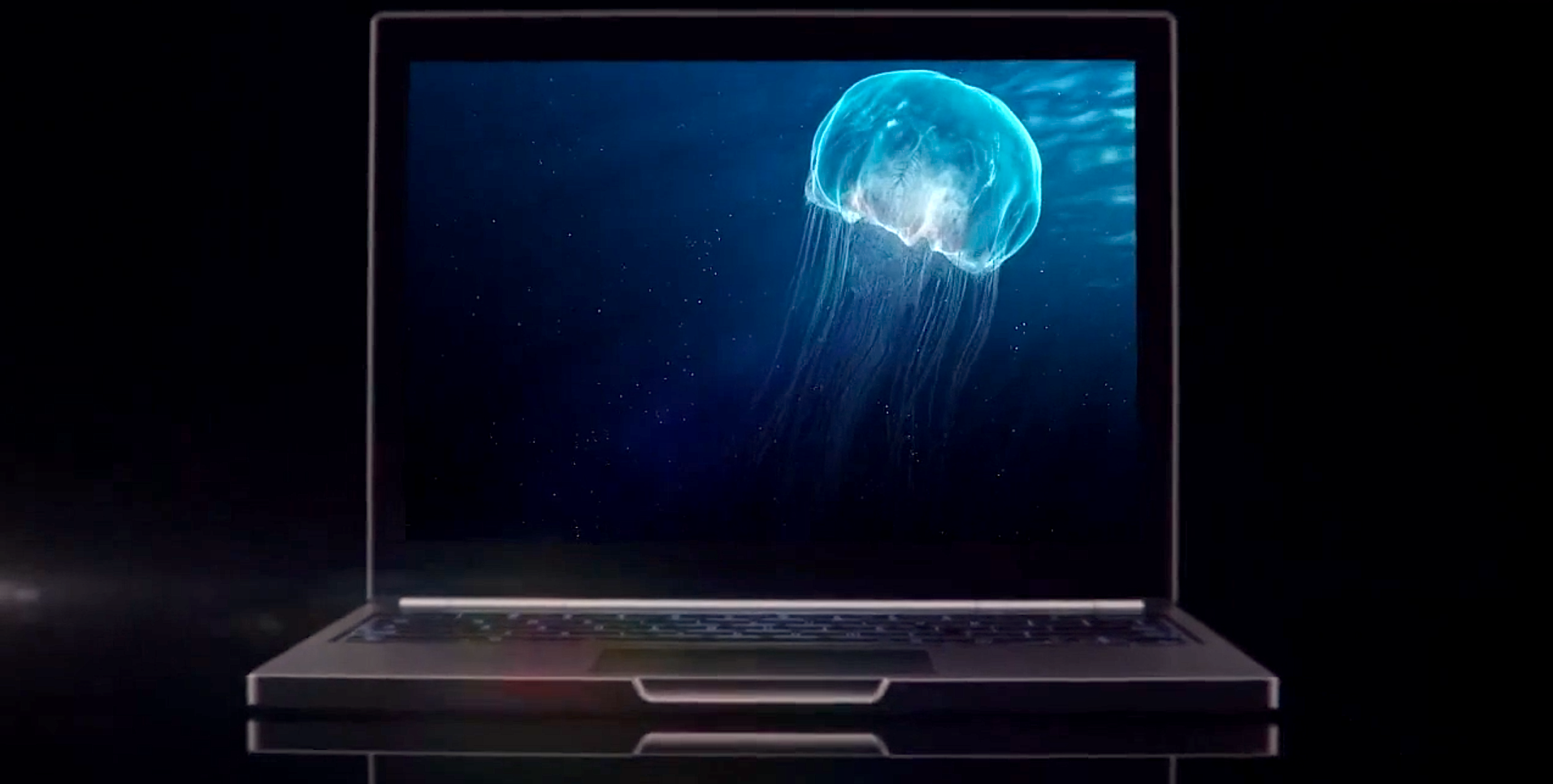 What may look like a carefully crafted concept video has the Chrome community jumping out of their seats. Mainly because it is a very well made video and because we have been hearing rumors of Google planning to release a touchscreen Chromebook. This could very well be our first look at such device. The leaked video features a computer called the Chromebook Pixel… designed by Google.
We have no idea if this is simply a concept video or a real product advertisement. The whole situation seems a bit interesting. This video seems to have been created by Slinky.me. According to the company's CEO, Victor Koch, this leak was due to a hacker attack on their servers. This was announced on Google+ and the Slinky.me website.
If it happens to be legit, though, we are looking at a touchscreen Chromebook with a Retina-like screen. The video touts a 4-million pixel resolution, which would equal to 2560×1700. The unit also features a very aesthetically pleasing design, sporting what looks like an aluminum body (much like an Apple computer).
As you probably assumed, the video was quickly pulled and is no longer available from YouTube. But you don't need to worry! Our ninja friends at Android Authority managed to snatch a copy of it and now it will live online until further notice. Enjoy!
What do you say, is this one real or fake? We are not sure either, but we sure can hope!
[via Android Authority]