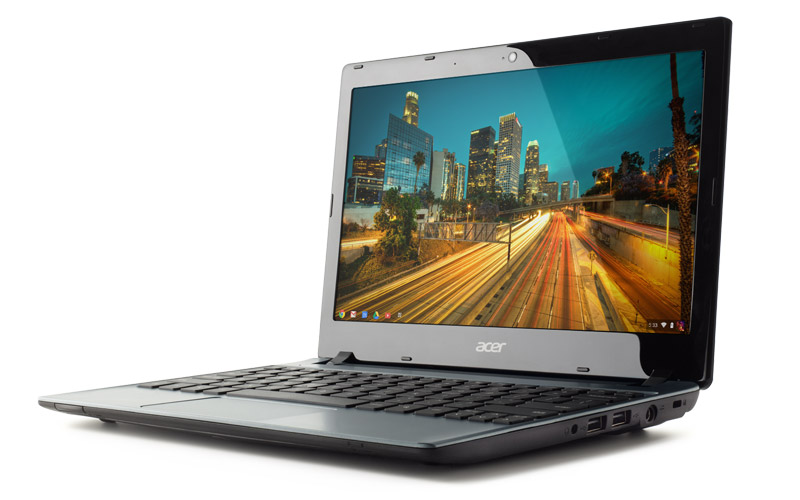 The Acer C7 has a huge 320 GB hard drive, but most Chrome users won't be using that space very much. Chromebooks are meant to work "in the cloud". This is why most Chromebook makers opt for solid state drives, which offer much less storage for similar prices, but in turn makes your computer much faster. The Acer C7's 320 GB hard drive is simply overkill, and it seems the manufacturer has decided to switch routes.
Best Buy has published a site for an Acer C7 with a 16 GB SSD. The Chrome OS laptop is pretty much identical in every other aspect, as far as we can see. The laptop is also priced at $199 (just like the original version), letting it keep the crown as the most affordable Chromebook.
We know many of you like having the storage, especially if you like hacking your Chromebook and installing other operating systems. I happen to prefer a faster drive instead of more storage. All of my music, photos, videos and other files are pretty much in the cloud, anyways. What about you? Would you choose a 16 GB SSD over a 320 GB HDD?
[Best Buy]