When most people think of browser games, they think of simple flash games that are designed to be amusing for a few minutes before you move on. While there are plenty of games like this available for Chrome (I'm looking at you, Angry Birds), there are others that require strategy and depth that are on par with portable console releases. In fact, with HTML5 and Google's Native Client technology, game companies have made impressive announcements like Bastion and Mini Ninjas coming to Chrome, While console-quality gaming is not yet possible, that doesn't mean that the games available on the Chrome Webstore aren't worth your attention. Check out these five games that offer over the top polish and superior gameplay.
1. Edgeworld
Edgeworld is a unique blend of strategy and tower defense all wrapped up in a sci-fi setting. Players are tasked with building up a base that can then attack other players, all while defending their own base against other incoming attacks. As a strategy game, the research trees available for various technologies is varied and deep. This makes for several different ways to play the game according to which technologies you decide to pursue. As a tower defense game, it offers real-time combat against other opponents, with rewards based on your performance. For fans of the tower defense or strategy genre, Edgeworld is a must play.
2. Lord of Ultima
Lord of Ultima is EA's first full browser release and combines the city-building genre with strategy elements for a unique online experience. Players must manage their own civilization by turning a simple, humble village into a thriving metropolis. Resource gathering and industry management are abound, but the real unique aspect of the game is the manner in which it is won. Games are played from month to month and in order to win, players must ban together to form alliances and siege others to claim their artifacts of power. Fans of the lost city-building series from Sierra will find lots to enjoy here and the social features are second to none.
3. Call of Gods
Call of the Gods combines elements of an MMORPG with a strategy game for a unique experience. Players must built up a civilization, but they must also recruit heroes to lead their armies. These heroes can be equipped with weapons and armor that can be bought or won on the battlefield for a custom experience. Resource management determines how big of an army you can raise in order to complete quests or battle against other players head to head. Alliances can even be forged with other players in order to tackle bigger challenges that offer better rewards.
The battle system is reminiscent of the Might and Magic series, so those familiar with turn-based combat with multiple troops on the field will enjoy Call of Gods and all the features it has to offer.
4. Dead Frontier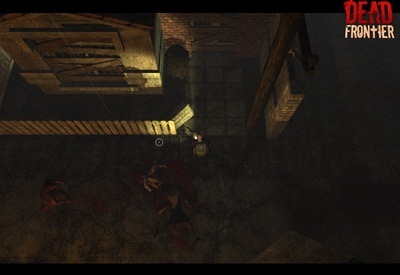 Dead Frontier is a zombie apocalypse top down MMORPG in which you work with other players in order to survive. There are safe houses where players can stock up on weapons, ammo, and better armor, but the world at large is infested with millions of zombies. Venturing out alone is a dangerous experience, so making friends quickly is recommended. The game is a unique spin on text based games like Urban Dead and brings the horror of surviving a zombie apocalypse alive with gory visuals.
Starter professions include police officer, doctor, fireman, and lieutenant. Each of the classes offers a unique specialization for the character, such as firemen having better hand-to-hand combat skills than the others thanks to their experience with axes. Players who have disagreements can settle it by killing one another with over 100 different weapons in the game, making the world of Dead Frontier one of the harshest in any online experience.
5. Shards of the Dreams
Shards of the Dreams is a Russian MMORPG that is available in English as well. The gameplay is similar to what Ultima Online was around 10 years ago, with an isometric view. Translations are a little rough so the story and quests are hard to follow, but the combat is pretty fluid and there are numerous weapons and armors you can equip your character with. Most of the servers available for the game are Russian, but there is a dedicated English server should you choose to give the game a go. While it is not as polished as the others in this list, it does provide a unique experience with gorgeous graphics that are not rivaled by many other games in the Chrome Webstore.