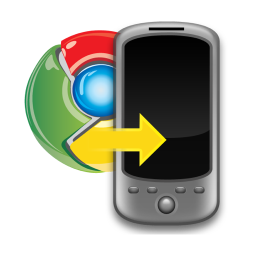 Developers slave away at their keyboards, brainstorming ideas, coding up betas, adding billions of features, listening to feedback, patching up bugs and much, much more. But for what? Sometimes it's the SIMPLE ideas that are the BEST ideas and Chrome To Phone is an example.
In a recent article on the Official Google Blog, one Googler explains how he used his 20% time and created Chrome To Phone – an app that's been downloaded over a million times – during a 12hour plane ride (you can download it here).
Now if you had to calculate an ROI of sorts but counted "downloads" as your "return", Chrome To Phone would at a MINIMUM look like this:
1,000,000+ downloads / 12 hours = 83,333 downloads/hour
Now that isn't actual downloads per hour, that's downloads per hour of development work. Pretty astounding. Obviously there's been a lot of work done since that initial 12-hour beta, but you get the idea.
So what other apps and games out there could match Chrome To Phone in initial ROI – downloads per dev hours?